South Africa braced for national construction strike
By Chris Sleight08 July 2009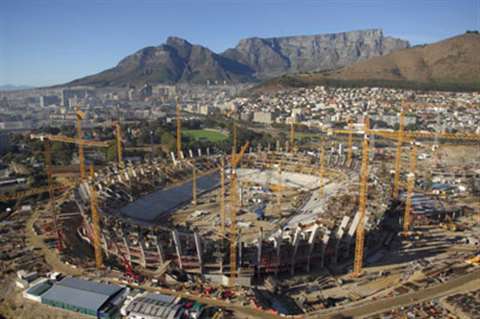 Construction workers in South Africa will go on strike from noon today over a pay dispute.
The action follows a win in court by National Union of Mineworkers (NUM) against the South African Federation of Civil Engineering Contractors (SAFCEC) over the right to go on strike.
The NUM is demanding a +13% pay rise for its workers. It says this is justified because of high inflation in South Africa - it claims food inflation is currently at 14.9% and that electricity prices have recently been hiked +31.33%.
The industry has offered a 10% pay increase. A spokesman for SAFCEC said a +13% rise, along with other benefits and bonuses would be too expensive.
The strike is expected to impact on the construction of venues for next year's FIFA soccer world cup. Infrastructure projects, including the Gautrain link between Johannesburg, Pretoria and O R Tambo Airport, the country's largest international airport, are also expected to suffer delay.
NUM and SAFCEC officials are continuing to meet to try to negotiate a settlement to the dispute.