Spanish giants fight for Camp Nou expansion
By Mike Hayes09 July 2020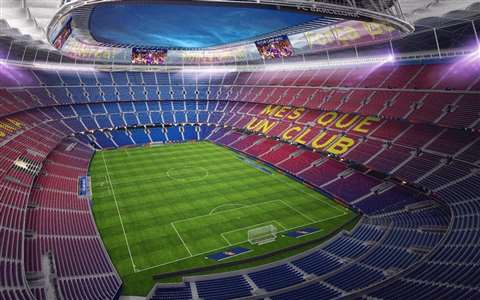 Some of Spain's largest contractors are vying to win the contract to renovate the iconic home stadium of FC Barcelona, one of the world's preeminent football clubs.
Ferrovial, Sacyr, FCC and Acciona have all reportedly teamed with local construction companies to bid for the project, said to be worth more than €360 million.
The bidding JVs are: Acciona-Copcisa; FCC-Comsa; Ferrovial-Construcciones Rubau-Copisa; and Sacyr-Acsa.
The ACS group, through its subsidiary Dragados, was reportedly interested in tendering for the work, but the club is said to have rejected the proposal; this, according to El Economista, may be due to the company being owned by Florentino Perez, the president of rival football club Real Madrid.
The four JVs in the running presented their preliminary offers to the football club last week, with final bids due this autumn, a decision expected by the club by the end of the year and work set to begin in May 2021.
The expanded Camp Nou, designed by the Tokyo-based architecture firm Nikken Sekkei, will include a new canopy that forms a façade facing the street, with cantilevers that form the roof of the concourses, services and terraces.
The project will include increasing the capacity of the stadium to more than 105,000 and the installation of a 50,000m2 roof, as well as extensive plans to enhance the area around the ground.
The work on the stadium, which was first approved by the club's Barça Assembly six years ago, is expected to be completed by 2025.