Speedy buys two access businesses
By Murray Pollok24 November 2017
UK rental company Speedy has acquired two powered access rental businesses, Prolift Access Ltd and Platform Sales & Hire Ltd (PSHL). The deals will add a total of 1,620 machines to its powered access fleet.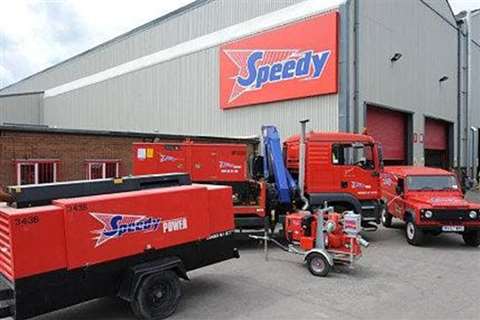 Speedy has paid £5.9 million in cash for Prolift and taken on Prolift's $5.9 million debt. The price for PSHL was £7.1 million and Speedy has assumed the company's £3.6 million net debt.
Prolift is based in the South West of England and has a fleet of 770 platforms and annual revenues of £7.9 million, with EBITDA of £2.4 million. It employs 72 people. PSHL is Midlands-based, operating from centres in Milton Keynes and Birmingham, with a fleet of approximately 850 units and 64 employees. Its revenues in the financial year ended 28 February 2017 were £9.3 million, with EBITDA of £2.4 million.
Speedy has invested in aerial platforms - particularly smaller low level access units - for several years, but these deals signal a more aggressive move into the powered access market. The company said the acquisitions would allow it to support an increased proportion of customers through its core fleet.
Russell Down, Chief Executive of Speedy, said; "These acquisitions strengthen our powered access offering and allow us to better serve our customers through the core fleet. I warmly welcome both Prolift Access and Platform Sales & Hire employees to Speedy."