Speedy Hire shareholder calls for Åstrand removal
By Helen Wright25 July 2016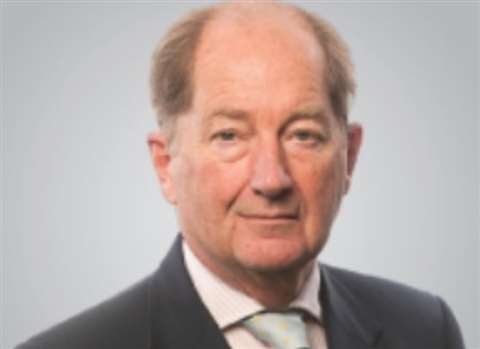 UK rental company Speedy Hire must call a meeting to consider a request from a major shareholder seeking to remove its chairman Jan Åstrand.
Speedy said it had received a letter from Toscafund Asset Management requesting a general meeting of the company's shareholders.
It said the meeting proposed resolutions that Mr Åstrand be removed from the board of directors of the company, and that turnaround specialist David Shearer be appointed to the board.
Toscafund, which owns 19.5% of Speedy Hire, said it believed Mr Jan Åstrand has been indecisive as a business leader, and had failed to support Speedy Hire's executive management fully and consult with shareholders regarding key board appointments.
Martin Hughes, Toscafund's founder, said, "The decision to call a General Meeting has not been taken lightly. Toscafund takes pride in supporting the businesses in which it invests and invariably votes in favour of their AGM motions.
"This is the first time in our 16 year history that we have felt compelled to take such action. Now we have made these issues public, we would welcome open dialogue with all other shareholders.
"David Shearer has confirmed that he is willing to accept the appointment as a director of Speedy Hire. Toscafund considers that David will be able to add significant value to the Board as it oversees Speedy Hire's organic turnaround plan, and also has the requisite experience to examine any suitable consolidation prospect.
"We are a committed shareholder of Speedy Hire, have been invested since 2013, and now own 19.5% of the equity. As the Company's largest shareholder, we believe it is our responsibility to look after the interests of all investors."
David Shearer is currently chairman of Liberty Living Group, chairman of Aberdeen New Dawn Investment Trust, and senior independent director at STV Group.
Speedy said it would call the meeting with 21 days.