Speedy trading update points to growth
By Belinda Smart23 July 2021
UK rental company Speedy Hire has released a trading update showing it trading in line with expectations and positioned to expand.
The update confirmed market conditions had remained favourable in the period since the year-end, adding, "Speedy has continued to win new customers and take market share."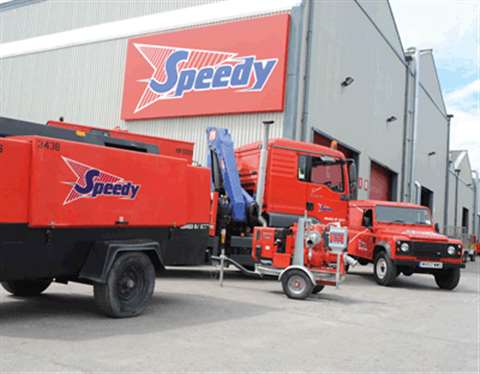 Speedy's UK and Ireland core rental revenue for June was approximately 3% ahead of the corresponding period in FY2020, which the company described as "a more meaningful comparator than FY2021" given the conditions created by the pandemic.
"Overheads remain tightly controlled following action to manage the cost base during FY2021; asset utilisation rates for Q1 FY2022 are c.2% ahead of Q1 FY2020," the company said.
The Group reported capital expenditure of approximately £20m in Q1, with net debt at 30 June 2021 "broadly unchanged from 31 March 2021."
Russell Down, Chief Executive, said, "I am pleased to report that we have maintained positive trading momentum and made further strategic progress in the first quarter of the financial year.
"We have a strong balance sheet and our renewed banking facility gives the Group substantial headroom to support future growth."
The Group's £180m asset based finance facility has been renewed for three years to July 2024, with uncommitted options possible for a further two one-year extensions until July 2026.
Speedy's trading update also confirmed industry training business Geason Training, which has been owned by Speedy since 2018, has been adversely affected by Covid-19 and market conditions.
As of 31 July. Speedy will change its training focus away from national vocational qualifications (NVQs) and Apprenticeships in favour of "short duration courses aligned to our core operations."