SRM commits to zero carbon in 5 years
By Leila Steed20 February 2020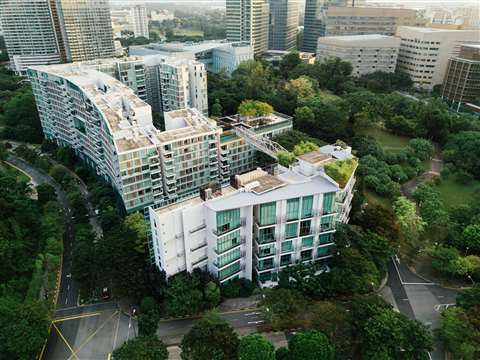 SRM will measure the social impact of its projects
Building and civil engineering company Sir Robert McAlpine (SRM) has committed to having a net zero carbon status by 2024.
The UK-based company has launched a new five-year sustainability strategy, which it said will have a measurable positive impact on both local communities and the environment.
SRM's head of sustainability, Simon Richards, said, "As individuals, we are passionate about the work that we do and delivering quality projects for our clients, yet the impact that our industry has on the environment and society cannot be ignored, climate change being a prime example.
"It is collectively our responsibility to address this, and this strategy gives our people and projects a framework to do so proactively and collaboratively with our supply chain partners and the wider construction industry."
SRM's new sustainability strategy will cover main four areas.
'Becoming net zero carbon' will see the business employ reduction initiatives across its activities and collaborations to reduce carbon emissions. The progress of these initiatives will be validated and certified by the Carbon Trust – a third party organisation that sets, measures and analyses science-based environmental targets.
Other key areas of the sustainability framework are 'resource efficiency', which includes waste reduction and the utilisation of circular economy principles, and the 'ethical procurement' of services and materials.
The fourth area of the strategy is a focus on improving the 'social value' delivered by each of its projects. As part of this SRM is working with the UK-based company Social Profit Calculator, which will set targets, forecast and monitor the social impact of the company's projects and operations.