Steel Carriers Infrastructure adds 1,000 tonne Demag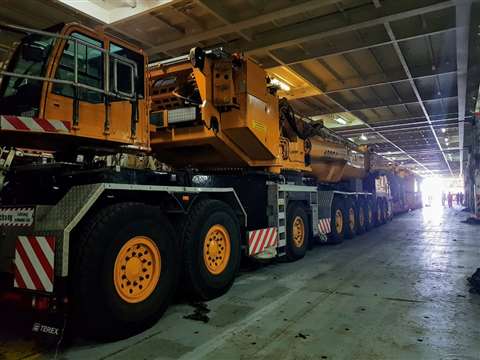 Indian crane rental company Steel Carriers Infrastructure has taken delivery of the first 1,000 tonne capacity class Demag AC 1000-9 wheeled mobile crane in the country.
Applications will include infrastructure, wind energy, refineries, offshore, petrochemicals and oil & gas. The new machine will help minimise downtime at refineries during turnaround and maintenance work, the company said.
Commenting on the latest acquisition, a company spokesperson said, "As we continue to expand, we remain committed to procuring and maintaining the most modern and state-of-the-art equipment available to ensure maximum performance and efficiency to serve our growing customer base throughout India."
Known locally by the name of its parent company Fakirchand Ramsaran, the business has a history going back five generations. The fleet extends from a 50 tonne capacity Grove GMK3050, via other Grove, Liebherr, Demag and Terex all terrain and truck crane models right up to the AC 1000-9 latest addition. Lattice crawler cranes in the fleet are 600, 400 and 300 tonne capacity Demags.