Stock Exchange honours 'inspiring' AR
By Steve Ducker31 May 2018
Contractor AR Demolition been named in a prestigious report celebrating the United Kingdom's fastest-growing and most dynamic small and medium sized enterprises (SMEs).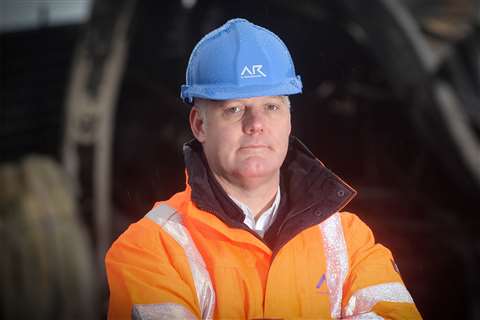 The '1000 Companies To Inspire Britain' report is released annually by the London Stock Exchange Group (LSEG) and 2018 is the fifth year it has been published.
To qualify this year, companies had to have revenue of between £6 million and £250 million (US$ 9 million and $375 million), be operating for at least three years and be among the fastest-growing in their industry sector.
Calculations were weighted to favour latest-year growth and any company with more than 20% deterioration in net assets in the past three years was excluded.
With growth at AR Demolition, based in the English midlands, escalating turnover to £16 million ($24 million) in 2017, managing director Richard Dolman said he was proud for his company to be included.
"It's a great feather in the cap for the company and a real fillip for all at AR Demolition to see us included in such a prestigious list," he said.
"We've worked hard over the past few years to set ourselves apart from our competition, creating something different from the typical demolition company and trying to build a business for the future. So it's great to see that being officially marked by those outside the business.
"Turnover this year is looking to be at record levels for us and we'll know more on that soon. In the meantime, we also have some exciting initiatives in the pipeline, as well as some significant investments, which will further develop the foundation for our future."