Strong construction growth in India
By Andy Brown05 April 2018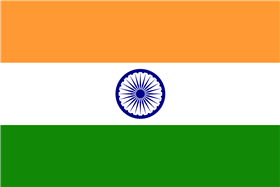 The Indian economy grew at an annual rate of 7.2% in the final quarter of 2017, a growth helped by the construction sector.
India's growth means that it is once again the world's fastest growing major economy, as China grew by 6.8% over the same period.
The last quarter of 2017 saw the construction sector expand by 6.8%. The sector had experienced a slowdown recently, partly due to the country's demonetisation policy of 2016, but experienced strong growth in the last quarter of the year.
The International Monetary Fund predicts India will grow by 7.4% in 2018 and by 7.8% in 2019.