Study shows rise of mixed-use developments
By Neill Barston20 November 2014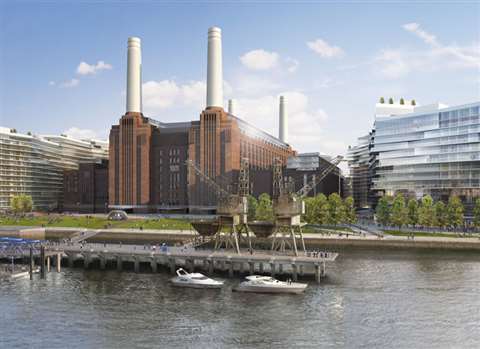 Mixed-use developments of commercial and residential projects have shown a marked increase across Europe, according to a new study.
The report from the Timetric research group has estimated that of €520 billion presently being spent on commercial and institutional projects, nearly half this figure - a total of €231 billion, has been associated with developments designated as mixed use.
According to the research company's findings, €77 billion of these projects, many of which have been encouraged by local authorities, are still at the planning stage. The average development ratio of mixed-use sites was a split of 60% designated for commercial use and 40% residential.
The study cited key UK schemes including the planned €10 billion redevelopment of Earls Court in London and further €10 billion regeneration of the capital's Battersea Power station site - which is being transformed into a mixed site with commercial and retail facilities.
Elsewhere in Europe, the Bercy Charenton development in Paris featuring a commercial building worth €3.8 billion and Milanosesto scheme in Milan, which features construction valued at €3.2 billion also showed that mixed schemes represented a strong pattern of urban development.
Neil Martin, manager of Timetric, said, "Mixed use projects have made inroads into the traditional full commercial developments over the last two decades, with architects and planners wishing to emulate historic city development where residential and commerce developed together."
The findings from the research group's report titled "Project Insight: Commercial and Institutional Buildings Projects in Europe" were based on analysis of over 60,000 construction sites.