Sunbelt Rentals UK joins emissions program
By Mike Brezonick13 April 2021
Sunbelt Rentals UK has signed up to participate in a leading emissions compliance program.
The company said it's the first rental operation to upgrade its fleet to meet CESAR ECV compliance. Launched as an addition to the CESAR (Construction and Agriculture Equipment Security and Registration) program in 2019, Emissions Compliance Verification (ECV) is an initiative of the Construction Equipment Association (CEA) designed to enable emissions information about each machine to be easily accessible.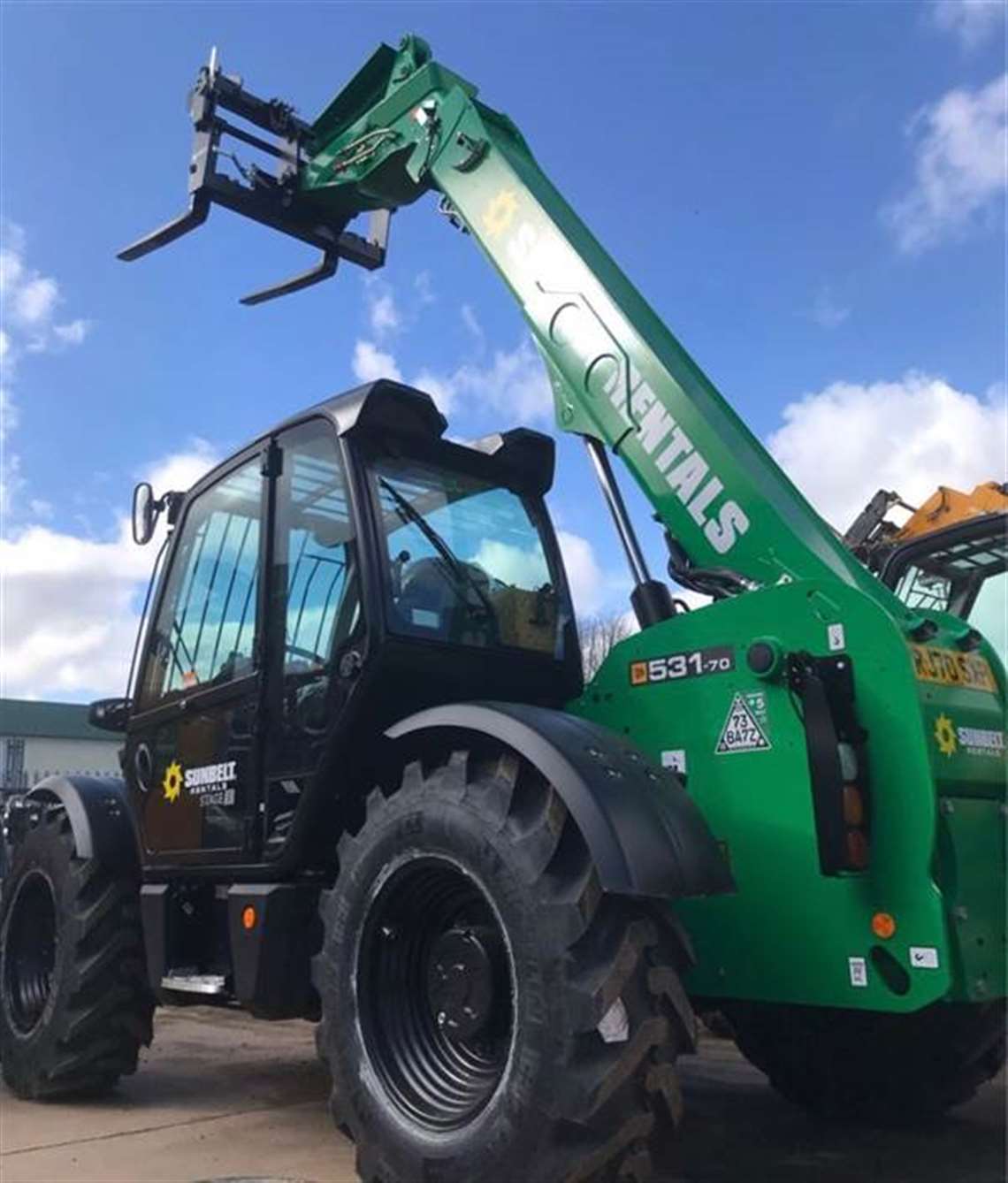 CESAR ECV displays the machine's engine emission standard through a simple, highly visible color-coded plate that provides a clear reference point for machines working on sites where they must comply with Non-Road Mobile Machinery (NRMM) emission regulations. The plate shows the engine emission level from EU Stage 2 through to Stage 5. All information about the machine is collated on a secure database accessible through a new ECV clearing portal. It enables plant owners and operators, contractors and site managers to comply with any local policy or contractual obligation in place regarding machinery emissions levels.
Sunbelt recently placed 2021/2022 orders for Stage 5 equipment, including excavators, dumpers, telehandlers, compressors and rollers to the value of €64 million. Key to its supply of equipment and services for the UK's high-speed rail HS2 project, the equipment will follow the CESAR ECV protocols, the company said.
"As part of the HS2 supply chain, Sunbelt Rentals recognises the need to report, easily, our Plant NRMM data to help achieve these targets," said Tom Welland, Sunbelt Rentals business development director HS2. "There is no universal recognition scheme for NRMMs, so currently it is a manual process to identify and ensure the correct policy is enforced.
"With a clear need for a simple system that could cut down in confusion, wrong deliveries, wasted time and money, as well as the risk of non-compliant plant being used, the CESAR ECV scheme created in partnership with the CEA (Construction Equipment Association), seemed the logical scheme to get behind and support."
The CEA said a high number of machines already fitted with CESAR will now require upgrading to the new ECV system through an authorized CESAR dealer.
Recognition for the program is growing in the UK as it emerges from the pandemic, with the environment key to decisions around infrastructure and construction.
"Historically, with the exception of projects like HS2 and sites within the Greater London Authority area, emission from construction machinery was nothing more than a paragraph within the overall strategy," the CEA said. "That is all set to change as local authorities across the UK embrace the 'Build Back Better' philosophy and this is where ECV can become a simple but powerful tool to enable plant suppliers and manufacturers to play their part and ensure that only the cleanest machines work on the most environmentally sensitive sites."
OEMs and machine dealers across the UK have signed up to install CESAR ECV across a range of their machines including, JCB, Hitachi, Cat Finning and SMT Volvo.