Sunward launches hybrid excavator
By Chris Sleight27 September 2010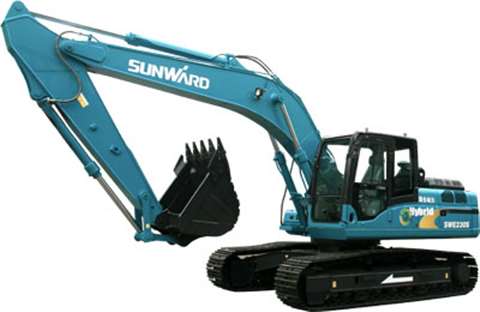 At the centre of Sunward's stand will be its SWE230S hybrid excavator, which the is now commercially available in China. Sunward says its new machine uses -20% less energy than a traditional excavator, and is -50% quieter during slewing. It also meets Tier 3 exhaust emission requirements.
The first machine in this range actually rolled off the production line in September, after five years of research & development by Sunward. "We traversed an extraordinary course which began with the study of hybrid excavator principles to simulation tests, bench scale tests, and commercialisation at last. All done with independent innovation," said Sunward president He Qinghua.
The company will also have electric excavators on display along with more traditional machines.
Sunward is best known for its compact excavators, but Bauma China will see it launch new lines of products into new sectors. These will include pavers, milling machines and cranes. The paver is a 9 m model developed at the company's Tianjin factory, along with the new 1 m working width milling machines.