Telematics data: Who owns it?
By Lindsey Anderson28 August 2019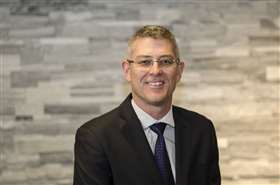 Brad Boehler, president of Skyjack, will discuss telematics and data ownership at the fourth ALH Conference & Awards, Sept. 12 at the San Diego Hilton Bayfront Hotel. Boehler will present case studies resulting from analysis and machine learning techniques applied to data gathered from Skyjack's Elevate telematics program.
Focusing on battery performance and equipment life improvement, the presentation will include thought-provoking discoveries that the company hopes will aid the rental industry and improve operational models to their competitive advantage – without having to resort to new technologies that might be expensive or have questionable efficacy.
In addition, no talk of data analysis in this sector is complete without discussion on data ownership. Boehler will outline the approach his company has taken, which puts rental companies and their operational improvement needs first.
Under the leadership of Boehler since 2011, Skyjack has aggressively expanded its business. While the company's first products were scissor lifts, Boehler has championed the objective of being a full line access and telehandler supplier.
Since joining Skyjack in 2003, Boehler has progressively held strategic positions in the company, including director of product safety, vice president of engineering and vice president of sales and marketing. Prior to joining Skyjack, Boehler spent five years with Tigercat and served a military engineer with the Canadian Armed Forces.
Boehler is prominent in the powered access industry. In 2013, he was elected to the board of directors of the International Powered Access Federation (IPAF). From 2006, Boehler has been chair of the ANSI A92.6 subcommittee, which is responsible for the U.S. standards on self-propelled elevating work platforms. He remains involved with other global standards development organizations and is the chair of the IPAF Manufacturers' Technical Committee. In 2019, he was appointed President of IPAF.
To register to attend the ALH Conference & Awards, visit www.alh-ca.com. The confderence is organized by KHL Group and its magazine Access, Lift & Handlers (ALH).