Terex provides Bauma sneak peak
By Lindsey Anderson19 January 2010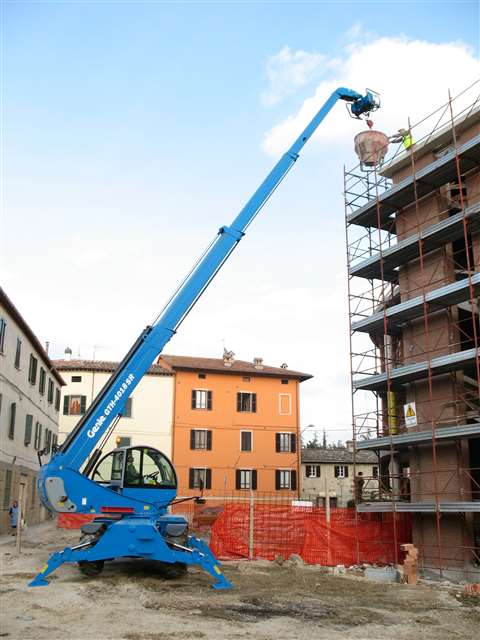 After selling its mining division to Bucyrus International for $1.3 billion to pay off debts and make niche acquisitions, Terex Corp. has announced it will have more than 50 machines on its stand at Bauma from April 19-25 in Munich, Germany.
"Even though Terex will no longer be in the mining equipment business, we feel we have helped launch a superior product range upon which Bucyrus can build," said Ron DeFeo, Terex chairman and chief executive officer.
"At Bauma 2010, the Terex team looks forward to demonstrating to both established and new customers how our equipment can help them become more productive and profitable as world markets improve."
The company says there will be new product launches, major equipment improvements and live demonstrations. "Bauma 2010 represents the first major show for our industry in this new decade," DeFeo said.
"At Terex, we are very excited about the 10 years in front of us. We expect that infrastructure investments of all forms will be accelerated in the next ten years and we expect Terex products to be a strong part of this future."
At Terex's stand F7, 704/705, the company will have Terex Aerial Work Platforms' Genie GTH-4018 SR rotating telehandler; a brand new TL310 wheel loader from Terex Construction, as well as a TA400 articulated truck, TA3.5SH site dumper and TW110 mobile excavator.
Terex Cranes will have its new AC 100/4 L and AC 1000 all-terrain cranes, a RT 100 rough terrain crane and a new tower crane model with luffing jib.
Terex Materials Processing division will have the Powerscreen Pegson XR400 S crusher, Powerscreen Pegson XH320 impact crusher, Powerscreen Warrior 2400 and the Powerscreen Warrior 800, plus a 4-way split screener, a cone crusher and an impact crusher.
"We have come a long way at Terex in a few short years, " DeFeo said. "Our product offerings have never been better. We have a strong balance sheet and cash to find new product additions to grow.
"We also believe that the best is still to come, especially for our customers. Come see us at Bauma and you'll see what we mean."