Terex Trucks targets South Africa
By Joe Sargent04 July 2019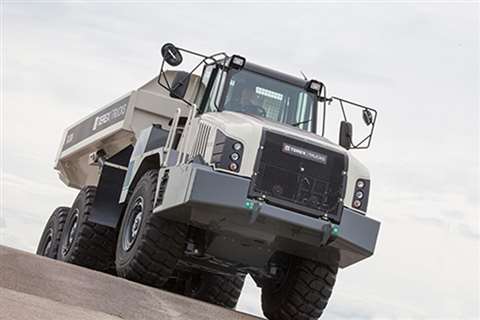 Terex Trucks has identified South Africa, the country with the second largest economy in Africa, as a key market for the company to focus its range of haulers on.
Roger Teece, EMEA regional sales manager at Terex Trucks, said, "With so many new projects in the pipeline, we have identified South Africa as a key market for Terex Trucks. We want to reach out to new customers and introduce them to our robust, reliable articulated haulers as well as reinforce our commitment to existing customers in the region."
Numerous factors have been given by the company for selecting this region in which it plans to reinforce its commitment to customers.
The re-election of the African National Congress party in May is expected to bring stability and revive Africa's most industrialised country following the economic slowdown.
The company said that with the South African government prioritising infrastructure development, there is a lot going on in the country's construction industry.
It is anticipated that funding of over ZAR384 billion (US$27.5 billion) will support the growth of the region's construction industry over the next few years.
The total construction project pipeline in South Africa, including all mega projects, currently stands at ZAR2.6 trillion (US$186 billion). China, one of South Africa's largest trading partners, has also pledged to invest ZAR214 billion (US$1.5 billion) in the country over the next few years.
Terex currently offers two articulated haulers – the 28 tonne (30.9 ton) TA300 and the 38 tonne (41.9 ton) TA400. The company says that both models are proving a popular choice among mining companies throughout South Africa.