Testing completed on DLT 5,000 tonne jacking tower system
By Alex Dahm05 January 2015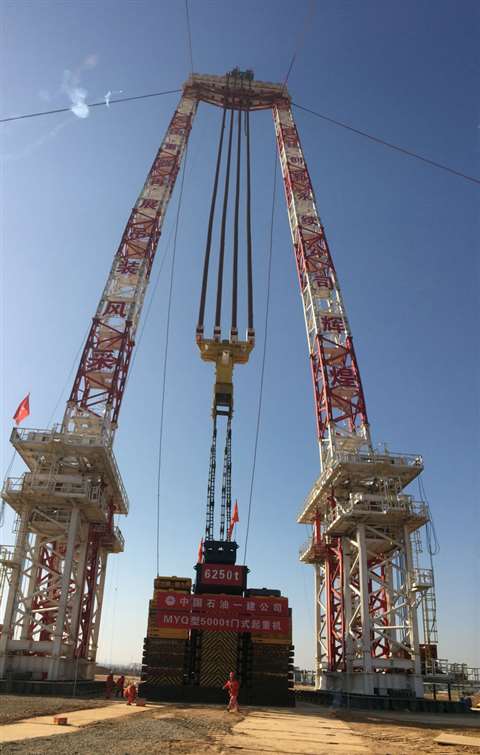 A 5,000 tonne capacity jacking tower system for erecting refinery vessels was tested to 6,250 tonnes (125% overload test) at the end of 2014.
Owner China Petroleum First Construction Company completed the test on the MYQ5000 on 29 December 2014 in Luoyang, China. The MYQ5000 was designed and supplied by UK-headquartered Dorman Long Technology in 2014.
The system can be used to erect petrochemical vessels weighing up to 5,000 tonnes and up to 160 metres high. David Dyer, DLT managing director, said it is believed to be the highest capacity twin tower lifting system in the world.
Providing the lifting power are four strand jacks, each rated at 1,394 tonnes capacity. These are also believed to be a record size, Dyer added. The tower system can erect and dismantle itself without extra equipment and it can be moved along a ground level track with a suspended load. When lifted the load can also be moved sideways and rotated.
Projects in China are the main target for the new system but is also available for work elsewhere.