There is little doubt that R&D in engine technology has been driven by the continual upgrading of emissions legislation over many years. While there is variation from country to country, regulations are being tightened worldwide to reduce particulate and NOx pollution, while also minimising carbon emissions. This has resulted in a range of technological advances that are making vehicles both cleaner and more efficient.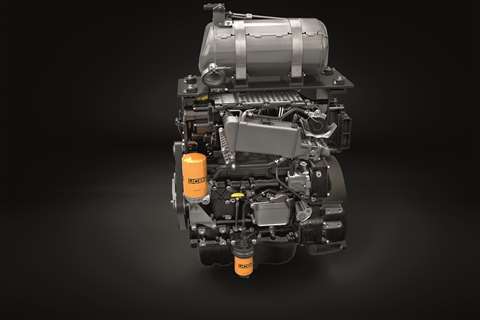 The most highly publicised standards are those introduced by the European Union (EU). Manufacturers regard the NOx and particulate levels required in the most recent set of rules, Stage V, as being close to zero, as the maximum allowable volumes have fallen by 96% and 97% respectively since Stage I came into force in 1999.
For vehicles in the range of 130 to 560kW, Phase V will require maximum NOx levels of 0.4g/kWh, down from 9.2g/kWh in Phase I. Similarly, maximum particulate levels have been cut from 0.54g/kWh to 0.015/kWh over the same period.
Stage V includes a broader range of engine powers and applications, including off-highway machinery, and so manufacturers have been investing in cleaner engine research for many years in preparation. The Stage V regulations will come into force for engines below 56kW and above 130kW in January 2019, and for those in between one year later.
Perkins commented that meeting the Stage V emissions regulations has not been particularly challenging for them. Oliver Lythgoe, Perkins product concept marketing manager said, "The main difference between Stage IV and Stage V has been the particle number count, which is driving particle filtration exhaust aftertreatment for all engines between 19 and 560kW.
"Although this is new technology for some companies, Perkins has been using this technology in off -highway machines for many years. In fact, we have powered more than 500,000 machines running on construction sites, all fitted with this type of aftertreatment."
Deutz was said to be the first engine manufacturer in the world to receive a certificate for the EU Stage V emissions directive for mobile machinery, which will apply from 2019. On 6 September 2017, the Ger Federal Motor Transport Authority formally certified the Deutz TTCD 6.1 engine for Stage V.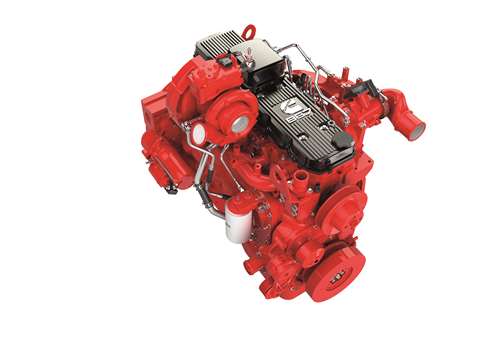 Complicating the issue
Standards vary around the world and the situation has further been complicated by the introduction of local legislation on the issue, particularly in China, and manufacturers are adapting their vehicles for clients in different markets.
Volvo Penta hopes that the EU Stage V regulations can be used by other regulators as the basis for new standards, as the company believes that the patchwork of different standards around the world increases costs.
Cummins says that it "embraces" emissions regulations, while JCB's group director of engines, Alan Tolley, believes that it is "quite right" that emissions legislation is being tightened and added that this "has certainly challenged the industry to up its game". Volvo Penta said that it welcomed both tougher legislation and zero emissions standards.
Hubert Gossner, the head of off-road for MAN Engines, said that his company had seen an "extreme increase" in expenditure on R&D as a result of successive rounds of new emissions standards around the world. Cummins has calculated that a significant proportion of the US$734 million it committed to R&D last year was devoted to making sure its products met emissions standards. Tom Tveitan, director for laws and regulations at Volvo Penta, said that the continual upgrading of emissions legislation was the key factor in his firm's investment in product development.
Alan Tolley said that tighter legislation had significantly influenced the way that JCB works. He added, "Stricter legislation drives innovation and that innovation… drives technological revolution. It provides a genuine opportunity to differentiate from competitors."
Emissions control technology in the latest engines includes diesel particulate filters, exhaust gas recirculation, diesel oxidation catalysts and selective catalytic reduction. MAN Engines has opted for a modular exhaust after-treatment system, while developments in electronic engine management and high pressure fuel systems have also had an impact.
Rather than incorporating diesel particulate filters to meet new standards, JCB decided to deal with pollutants in the combustion chamber, while NOx reduction was achieved with cooled exhaust gas recirculation. Its latest particulate technology combines a lower emissions combustion system with catalysts and filters.
Proposed bans
The industry as a whole is also seeking to reduce vehicle emissions in order to stave off or postpone planned bans on petrol and diesel vehicles. Bans on the sale of new petrol and diesel cars for 2035 or 2040 have been announced in China, the UK and France, among other countries, and many commentators believe that these deadlines could be brought forward. Delhi has already announced plans for a 2030 ban and Norway plans to introduce one in 2025.
A growing number of cities have plans for zero emission zones, with regard to particulate and NOx emissions if not carbon, including London, Amsterdam, Madrid, Stockholm and Oslo. Such zones are likely to be extended geographically and to include more types of transport and machinery, such as construction equipment.
While each successful phase of new legislation has achieved substantial reductions in emissions, when taken as a whole the results have been impressive. For instance, since JCB began work to meet Stage I targets in 1999, particulate matter emissions from its telescopic handlers have been reduced by a factor of 52 and NOx emissions from its backhoe loaders by a factor of 35. The company has sought to develop solutions that fit beneath existing engine canopies.
Reducing carbon emissions is a bigger challenge but the most obvious way to achieve this is by developing engines with greater fuel efficiency, as this reduces both carbon emissions and costs for customers.
JCB's clean diesel programme has achieved 43% lower carbon emissions from its machines over the past seven years. It has mainly achieved this by improving fuel efficiency, with a resulting reduction in diesel consumption of 2.5 billion litres over that period. In February, Toyota announced that the new powertrains to be used in its two-litre engine vehicles would reduce carbon emissions by 18%. It plans to use the same powertrains in 80% of its models within five years.
While most countries are moving towards stricter standards on vehicle carbon emissions, the US could backtrack on its promises. President Donald Trump has announced that pollution limits due to be phased in between 2022 and 2025 and signed into law by his predecessor, Barack Obama, are to be watered down.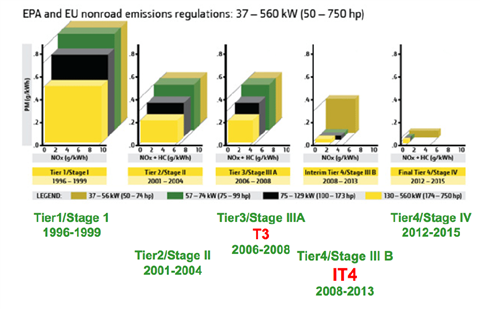 The EV challenge
Tougher emissions standards have prompted the development of alternative fuel engines. About 20% of buses sold by MAN Truck & Bus in 2016, for instance, had a gas engine. The company plans to start field tests of eTrucks and eBuses this year, and is entering partnerships for hybrid and electric vehicle (EV) R&D.
However, diesel and petrol powered vehicles may still be able to compete if they can continue to reduce their emissions during use. Manufacturers also point to the amount of carbon currently emitted during the manufacture of electric batteries for EVs, in large part because of the electricity consumed in production; and most of that electricity is still produced by thermal power plants.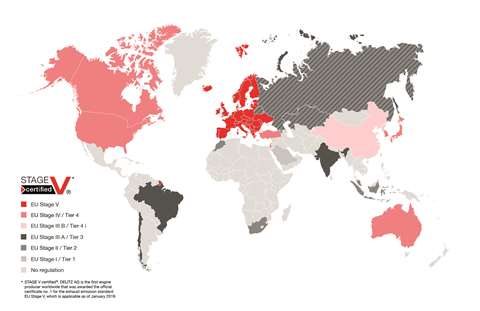 Most manufacturers in the off-road and mobile machinery sector do not currently see any viable alternatives to diesel in terms of torque, flexibility and cost. JCB estimates that it would cost £160,000 (US$218,608) for a lithium-ion battery large enough to power a 20-tonne excavator for an eight-hour shift, so progress needs to be made on battery technology to make this a competitive option.
However, the first electric diggers are already being developed for use close to people, underground, in food production environments and near hospitals. JCB has developed the first electric mini excavator for such uses.
Cummins is seeking to increase its electrical power capacity for both automotive and industrial uses. It has bought two companies with battery capability, Brammo and Johnson Matthey Battery Systems, to secure more expertise in the field, with the aim of including battery power and range-extended power in its product line. It recently launched its Range Extender concept, which uses a battery pack with a smaller engine as a generator to charge it. However, the company does not believe that battery and charging technology is yet sufficiently advanced to make it viable for heavy equipment.