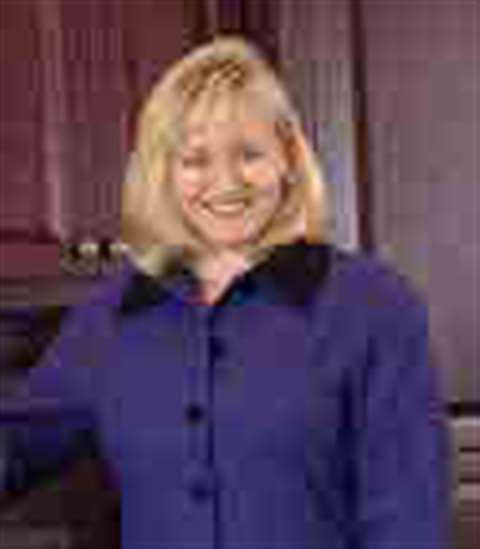 For large utility companies with a constant need for equipment such as aerial platforms and digger derricks, the question of whether to own, rent or lease machines is a complicated one. It has also become more urgent as capital budgets are trimmed.
"The market is changing", says Judie Taylor, president of Waukesha, Wisconsin-based Utility Equipment Leasing Corp (UELC), which has been renting aerials and other utility equipment since 1967, "Utilities are becoming more creative. In the past three or four years many utility budgets have been slowed down or cut. They had to find out ways of getting equipment that they can fund through leasing or renting."
She says guiding utility customers through the financial choices is one of UELC's key tasks; "We're trying to figure out how to make it easier for fleet managers to understand the options and to make good business decisions", she says.
UELC, which is the rental sister company to DUECO, the largest distributor of Terex Utilities equipment in North America, has a fleet of around 600 trucks-70% are aerials-which are rented and leased from four UELC-owned locations and a further 12 dealer locations nationwide.
Mrs Taylor says the company is promoting one particular strategy for utility companies whereby they split their ownership equally three ways: a third owned, a third rented and a third leased. "That concept is out there", she says, " "but all of the utilities have their own philosophy, and it constantly changes."
More leasing
For its part, UELC has set itself a target of increasing its leasing activities. The current business is 85% rental/15% leasing, and Mrs Taylor would like to see leasing rise to nearer 25%.
There certainly appears to be scope for enormous growth in the utility rental sector. Mrs Taylor thinks utility contractors currently own 80% to 90% of all their lifts, a much higher proportion than in the North American construction market, for example.
If the utility market downturn of a few years back particularly in the telecommunications market has made utility contractors more aware of how they spend their money, it also had a fairly dramatic impact on ULEC's business. "Three or four years ago it was a tough economy", she says, "it was easy for utilities to shut off the rental side. So we had a period of downsizing the fleet." The fleet shrank in size between 20% and 30%.
Now, says Mrs Taylor, demand is rising again, with utilities investing and seeking rental contracts either to make up for excessive delivery key times tasks; on new equipment up to eight months or as a cautious way of adding to their fleets. UELC will spend US$10 million on new equipment this year, comprising around 140 new units, which will both replace existing machines and expand the fleet.
Being a sister company to DUECO means that UELC "definitely" favours Terex Utilities products, acknowledges Mrs Taylor. She says products currently in demand are 38 ft (11.6 m) insulated models, 55 ft (16.7 m) material handling units, as well as 29 ft (8.8 m) van mounts. It is difficult to say why these platforms in particular are currently popular; "There is no rhyme nor reason for some of the changes".
What is important is that demand has returned. "It seems as though there is an uptick in the market I don't know if I would call it a boom", she says. The fibre option/telecoms market is one busy sector, and the upgrading of the power infrastructure on the Eastern US seaboard is another. "That is a project that has been a big market area", says Mrs Taylor, "and it will go on for four or five years more."
UELC rents and leases a fleet of 600 utility vehicles, 70% of which are aerial platforms.
UELC focuses on the US, although in the past it has rented in Canada, in some Caribbean islands and in Guam in the Pacific. There is no current plan to move into European or Asian utility markets, although the US link with Terex Utilities suggests the potential for rental ventures with the manufacturer in these areas. UELC would "consider it", says Mrs Taylor, "but it hasn't been presented to us."
For now, the company will continue to promote the benefits of rental and leasing to its customers in North America, trying to provide simple answers to complex questions.