Time Manufacturing names new Europe president
By Euan Youdale25 June 2022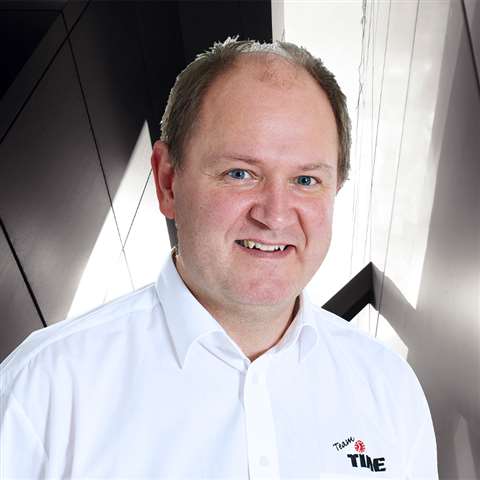 Kim Bach Jensen has been promoted to president of Time Manufacturing Europe.
Previously managing director of Versalift International, Jensen will now be responsible for the management and oversight of European manufacturing and distribution for the group, including the brands Versalift, Ruthmann, Bluelift, France Elevateur and Movex.
Martin Lybæk Christiansen will be replaced by Kim Bach as managing director of Versalift Denmark. He was previously the Chief Financial Officer in Denmark.
In is role, Jenson will support Time Manufacturing Group's product development and introduction throughout the European Union and will report to CCO and president of Time Manufacturing Jay Jeffrey.
Jeffrey said, "Time Manufacturing continues to expand its brand offerings and products across Europe and around the world. Kim has the experience and skill set to successfully move us forward."
Proven success
Since his appointment as managing director in 2016, Jensen has successfully transformed what was a family run business into a private equity owned business and has been instrumental in strengthening the Versalift Europe organisation by building up relationships between all the Versalift groups.
Introducing new product lines and growth plans for markets with local production in Europe, Jensen has also brought in new personnel in all departments to help support group development and focus on customer service and shorter lead times.
Prior to joining Time/Versalift, Jensen spent more than a decade in leadership roles at equipment manufacturing companies, first as the CFO of Nilfisk Egholm, and then as CFO/controller at the Samson Group.
Jensen said, "l'm really proud to be able to make a key contribution in bringing our fantastic European teams even closer together, not only to ensure a successful implementation of our strategy, but also to secure, that Time Manufacturing will be our customers preferable partner in the future to come".
Christiansen, the new managing director of Versalift Denmark, Joined Time/Versalift in 2018 as CFO af Versalift Denmark, and comes from a Finance background at KMD, the largest software company in Denmark, Siemens and Bang & Olufsen.
Christiansen added, "I am absolutely thrilled to have the opportunity to take over after Kim. Working together with the brilliant people in our company, I am confident that we can continue the positive development we have gained over the last three to four years. The integration of the 'new' entities within our group, holds great potential for Versalift Denmark as well as for our new colleagues in Europe."