TIS takes delivery of Goldhofer PST
By Laura Hatton27 August 2014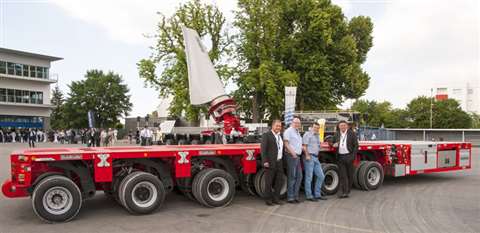 Russian haulage company, TIS Group, has taken delivery of three new Goldhofer PST/SL-E heavy-duty modular transporters.
The units included one 6-axle and two 4-axle models. The models have a 45 tonne axle load and a maximum steering angle of 135 degrees.
They were handed over during the German manufacturer's Innovation Days event in June and will be used for transporting general heavy-duty and oversized cargo.