Tobroco-Giant opens UK office
By Joe Malone04 September 2017
Netherlands-based equipment manufacturer Tobroco-Giant has opened its first UK head office, following a successful presence in the region.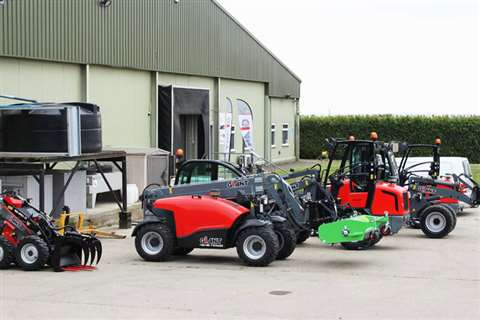 The company has opened a showroom, workshop and parts department, and has employed a new sales team to front its UK presence.
Tobroco-Giant will offer 16 compact loaders, telehandlers and skid steer loaders in its UK showroom. The company will also offer over 100 attachments.
Owner, Toine Brock, said, "In the UK there is still a niche market for compact equipment. More owners buy compact wheel loaders because of their extreme versatility, operator friendliness and ease of use.
"With over 100 different attachments the machines can be used by builders, merchants, agricultural contractors and landscapers. We have started Tobroco-Giant UK because it is important to be close to customers so you can provide local support and professional service."
Brock added that stock, spare parts and quick responses were a "must".