Toi Toi & Dixi to acquire Italian competitor
By Murray Pollok24 August 2022
German-based portable toilet rental company Toi Toi & Dixi Group GmbH is in the process of acquiring Italian-based competitor Sebach from its owner, Ylda Group S.p.A. The price has not been disclosed.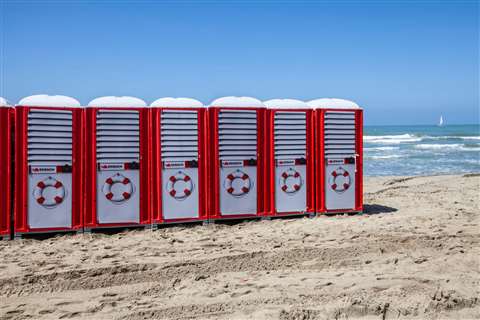 Included in the acquisition is Sebach's sister company Armal, an Italian manufacturer of portable toilets.
The acquisition is being financed by a €200 million loan as well as €7 million in cash, according to Fitch Ratings.
The deal will reflect a significant consolidation of Europe's portable toilet market, joining two of Europe's largest sanitation rental players.
The acquired businesses have annual revenues of around €110 million and Sebach is the market leader in Italy and number two in France. It operates from 80 locations and has a total fleet of 70,000 portable toilets in Italy, France and India.
Armal has a production capacity of 360 toilets per day and sells its products in 80 countries.
The deal, which is expected to close later this year and is subject to regulatory approvals, will grow Toi Toi & Dixi's annual revenues by around 20%. Its current business generates €430 million and it operates in 27 countries.