Top quality is Engcon's goal
By Thomas Allen07 September 2017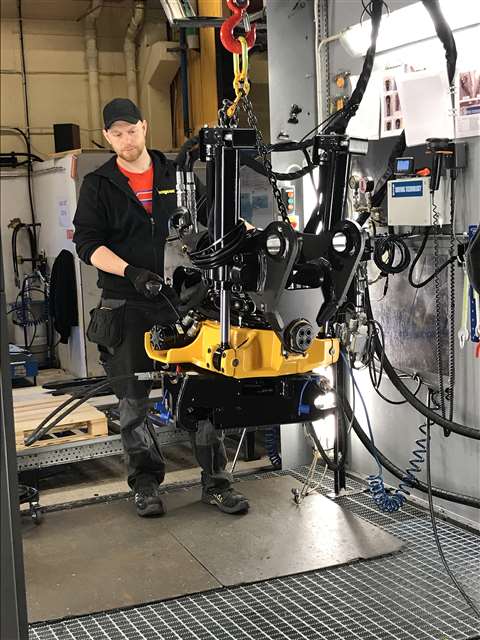 Engcon, Swedish-based manufacturer of tiltrotators for excavators, has invested in two test facilities at the new factory it opened in Strömsund, Sweden, earlier this year.
The automated test facilities come as part of the company's recent drive for improved product quality and safety.
To develop the new test stations, Engcon worked in collaboration with Electrum, which developed the computer software, and hydraulic supplier Specma, which supplied the components.
Håkan Näsström, test manager at Engcon, said, "Every tiltrotator we make will be tested on these new automatic facilities, which don't need a human operator. This means none of the testing is dependent on staff being available, and that's a big benefit."
It was said that all functions would be tested to their limits, to ensure full mobility without the risk of damaging hoses.
The hydraulics will also be put under maximum load in order to detect any leaks.
Mats Erik Wiktorsson, quality manager at Engcon, said, "All test data is stored in a database and linked to the respective tiltrotator being tested. This gives us a unique insight into each machine and excellent quality control, should a detailed follow-up be required if there are any discrepancies."
Engcon is quality certified in accordance with ISO 9001:2015, which covers how the company handles its clients, documentation, processes and follow-up, in addition to product quality.
Engcon's activities also hold environmental certification in accordance with ISO 14001:2015.