Toromont appoints new EVP and CFO
By Thomas Allen02 January 2020
Toromont Industries has appointed Michael McMillan as its new Executive Vice President (EVP) and Chief Financial Officer (CFO).
He will assume the new roles at the Canadian company, whose rental business is owned by a Caterpillar dealership, on 1 March, 2020.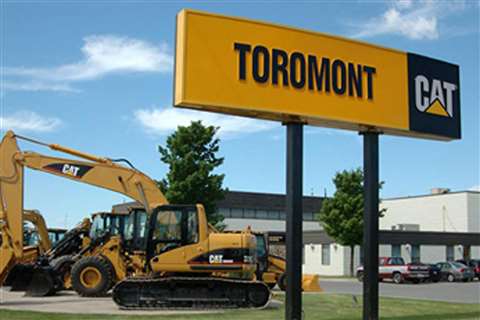 This follows the announcement in 2019 that the current EVP and CFO Paul Jewer would be retiring.
Jewer will stay on with Toromont following the appointment of McMillan to assist in the succession of the CFO role, as well as other strategic initiatives.
McMillan, a Chartered Professional Accountant and with a Masters of Business Administration from the University of Calgary, has more than 25 years of financial experience. This includes controllership, planning, mergers and acquisitions, and investor relations.
Most recently, he served as Senior Vice President and CFO of Parkland Fuel Corporation, during which time he was a key member of the executive management team during a period of significant strategic growth.
Scott Medhurst, President and CEO, said, "We are very pleased to welcome Michael to Toromont. Michael is a proven business leader with strong strategic acumen, financial expertise and operational focus. He will be a valued member of our team as we continue to execute on our long-term strategy."
Medhurst added, "We extend our deep gratitude to Paul for his dedicated service and contributions as Executive Vice President and Chief Financial Officer over the past 14 years."
Jewer led the company through some large strategic events, including the 2011 spin-off of its subsidiary Enerflex Systems and the 2017 acquisition of the Caterpillar territories in Quebec and the Maritimes.