Townsville Port extension approved
By Andy Brown12 February 2018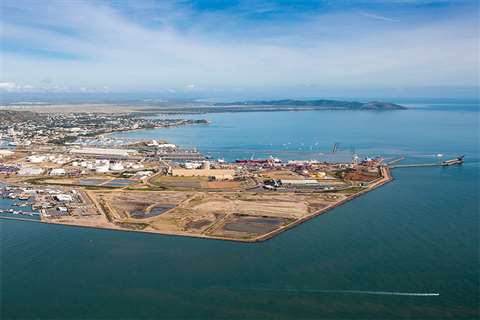 The Australian federal government has approved the Townsville Port expansion project in the Australian state of Queensland.
The Federal Government's approval of the project means that preliminary works on Stage one, the AUD $193 million (US$150 million) Channel Widening Project, could begin before April 2018, pending a resolution on final funding between the State and Federal Governments.
Port of Townsville Chief Executive Officer Ranee Crosby said the AUD$1.64 billion (US$1.3 billion), 30-year development plan would ensure the Port of Townsville could expand to allow it to become a globally competitive port.
"After nearly ten years in the planning phase, our team is looking forward to getting works underway to widen the shipping channels into the Townsville Port," said Ms Crosby.
"The EIS was a very rigorous environmental review and project assessment, so we are delighted to have now received the go-ahead for the project from both the Queensland Coordinator General and the Federal Government," she said.
"Ships are getting bigger and the widening of the channel is absolutely critical to the future viability of the Port of Townsville."
The Port of Townsville will fund $43 million (US$33.6 million) for the Channel Capacity Upgrade, the Queensland Government has confirmed a $75 million (US$68.6 million) funding commitment and has sought a matched contribution from the Federal Government for the project.