Travel chaos hits Bauma visitor numbers
By Chris Sleight26 April 2010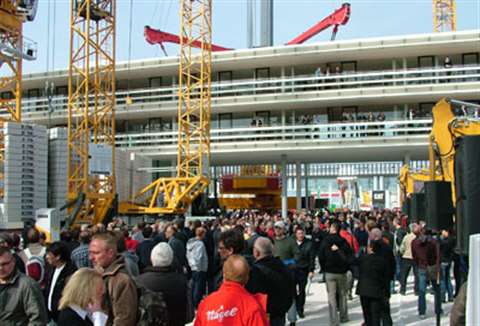 Visitor numbers for last week's Bauma exhibition were down -17% on 2007's 500000, with 415000 people visiting the event. According to the organisers, overseas visitor numbers were down due to last week's closure of European airspace, but the event still attracted people from more than 200 countries.
The difficulties in reaching Munich for the event were most apparent on the first few days of last week, with numbers picking up as the week wore on - allowing some visitors to reach the show by long land journeys.
The travel difficulties also had an impact on exhibitors, with about 50 unable to make it to the show. These non-participants from Asia and North America represented 1.6% of the show's 3150 exhibitors by number, but a much smaller proportion in terms of floor area, due to the fact that they tended to be smaller companies with smaller stands.
But despite the downturn in visitor numbers compared to the last Bauma, 2010's figure of 415000 is still more than double the number of people that go to any other construction exhibition anywhere in the world