Trump wins US border wall ruling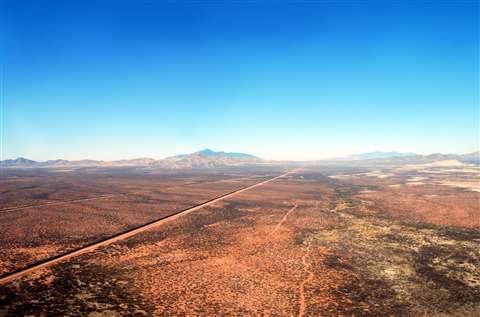 Following the refusal of the US Congress to provide further funding for the construction of a border wall between Mexico and the US, US President Donald Trump declared a national emergency in February in an attempt to gain access to billions of dollars in funding.
To stop Trump from utilising these emergency powers, the United States House of Representatives brought a court case against the President.
However, federal Judge Trevor N. McFadden of the United States District Court for the District of Columbia rejected the lawsuit.
This development does not mean though that the wall now has the green light for extra funding. Other groups have secured an order that will yet again block Trump from proceeding with extra powers.
So far, U.S. Customs and Border Protection has put up just 2.7km of fencing along the Mexican border with the US$1.57 billion that Congress appropriated last year, despite a report by Customs and Border Protection (CBP) that the funds appropriated last year will build around 120km of border wall.
According to a report from CBP, US$6.1 billion in funding has been committed since 2017 for the wall, both to Customs and Border Protection and the Defense Department, for 540.7km of wall.
Building a wall between the US and Mexico was one of Trump's main election campaign promises. He has argued that US$5.7 billion is needed to build the wall, but political opponents oppose the building of the structure. A standoff over its funding resulted in the 35-day shutdown of the US government between December and January.