Turkish construction faces stern challenge
By Joe Sargent31 July 2019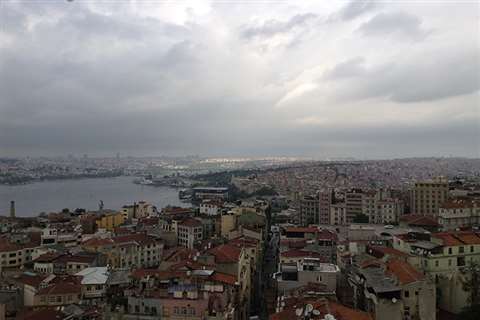 The Turkish construction industry is currently facing multiple issues as it struggles to return to growth.
One difficulty is that many are being affected by high interest rates as a result of inflation, with real estate value falling while construction costs increase.
A further challenge stems from the presidential decree announced in October 2018, declaring that new projects would not be tendered by government, except for those of the highest priority
As a result, civil engineering companies have seen a decline in workload, leaving the country's construction industry searching for a way out of the crunch.
The industry is greatly affected by the number of sales and price of housing. Around three quarters of building permits approved in Turkey are for house building. On average, the annual change in the Housing Price Index accounted for 3.60% in January 2019, and 1.57% in May 2019, implying that real annual changes in housing prices in these months were -13.9% and -14.4%, respectively.
Furthermore, decreasing house sales (down 21.7%) in the first 6 months of 2019 and down 48.6% in June 2019, compared with the same periods of 2018, are creating additional strains on the housing market.
Professor Ali Turel, Eastern European Construction Forecasting association (EECFA), has suggested some means by which Turkey could look to improve the sector.
According to Turel, representatives of the housebuilding industry have recently suggested that in order to take their industry out of crisis, unsold housing, currently totalling between 800,000 and 1 million dwelling units, should be bought by an asset fund created by assembling assets of publicly-owned banks and commercial institutions. This proposal, however, appears to have garnered little public support.
The Central Bank of Turkey reduced its lending rate to 19.75% from 24% on 23 July 2019, and during the coming months banks are expected to reduce their credit interest rates as inflation also comes down to single digits.
Turel also suggested that recovery in the civil engineering projects segment may begin in 2021 with an increase in public funds. HE said that rapid developments in the tourism sector may necessitate the expansion of the existing infrastructure and the prompt the addition of new ones.
The private sector may increase its involvement in energy production projects, particularly to produce electricity from renewable sources. The Turkish Government may choose to introduce and tender new projects to be realised within the scope of build-operate-transfer deals.
In addition, the reversal of the slump in the Turkish construction sector should be related to falling inflation, stability in exchange rates and turning the GDP rate of change to positive digits.