Two debuts from Comet Officine
The company will showcase two new truck-mounted units at Platformers' Days this year
Comet Officine will use Platformers' Days, Sept. 14-15 in Hohenroda, Germany, to showcase its new Solar unit and Eurosky line.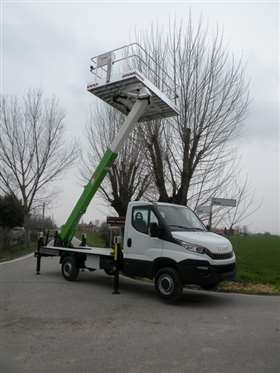 The Solar machine features a basket capacity of 400kg with no limitations or need for stablizers. The unit features a self-leveling system with a basket size of 3.5 m by 2 m. The basket can rotate laterally by 90 degrees and features a constant linear outreach of 4 m. The unit has an 11 m working height.
The company's Eurosky unit will also be on display. The platform features a working height of 31 m with a maximum lateral outreach up to 17 m. At full outreach, the basket's maximum capacity is 250 kg.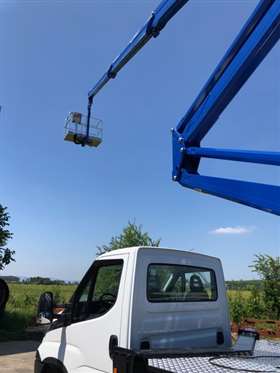 The Eurosky line features double pantograph, 360-degree continuous rotation, 90 degree plus 90 degree swiveling basket and an electric power tap (230 volt) in the basket. The unit features 100 percent hydrualic controls. It is mounted on a 3.5 tonne vehicle and is thus available with B(E) driving licence.