Two new models mark Terex tower crane drive
By Christian Shelton24 September 2018
Crane manufacturer Terex Cranes is developing its tower crane portfolio with the company's president Steve Filipov promising to deliver "two new tower crane products every September for the next five years."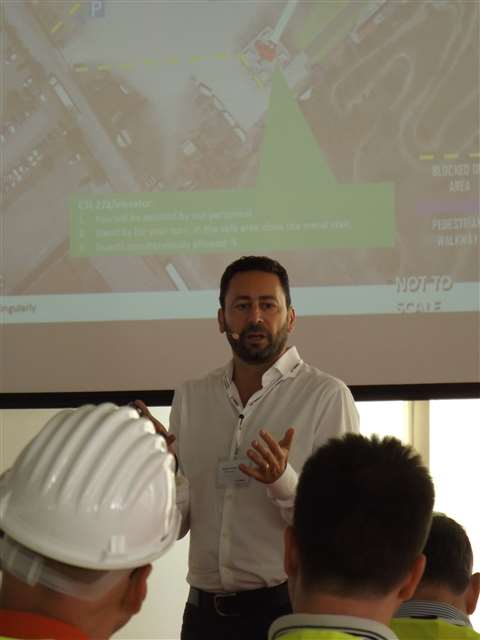 Filipov made the announcement at the launch of a new luffing jib tower crane, the CTL 272-18. Potential customers at the launch event also previewed a new flat top tower crane, the CTT 202-10, which will be available from January 2019.
The CTL 272-18 luffer has a maximum jib length of 61 metres – an increase of 10 per cent over the previous class model. Its maximum capacity is 18 tonnes, while the capacity at maximum length is 2.6 tonnes. The crane has a 270 tonne-metre load moment, which can be temporarily increased under specific and controlled conditions (e.g. reduced dynamics) by 10 % using Terex's Power Plus system to provide the operator with extra lifting capacity. Terex's Power Match system is also included to provide lower power consumption operations.
Seven different jib configurations from 30 to 61 m are available and all jib sections are equipped with an independent safety line. The crane's 5.8 m counter jib can be set at multiple angles to suit jobs where reduced in-service and out-of-service parking radii are required.
The power versions are available – 45 kW or 67 kW – and hoisting can be executed with between one to four pull lines. An auto-levelling feature automatically maintains the same hoist block height while luffing the jib.
The CTL 272-18 has an 84.4 m maximum freestanding height using 1.9 m H20, 2.3 m HD23 and 2.37 m TS212 tower masts.
The luffer also has a new S-pace cabin with built-in air conditioning and heating, adjustable seating, and good all-round visibility. The side windows can be removed from the inside, enabling them to be easily replaced, if required.
Inside the cabin, there is a new control system with a slew sensor, a hoist sensor, an inclinometer, a load sensor and a trolley sensor. Information is displayed via an 18 cm colour, anti-glare screen. The control system is compatible with the new DCS 61-S anti-collision and zoning system from French manufacturer AMCS, for compliance with EN17076 safety standards. The crane is also fully compliant with the EN14439-Rev1 safety standard.
For convenience, the crane's counter jib and winches, plus the electrical panel for all crane movements, are located at cabin level. There is also a service derrick with a 1.25 tonne lifting capacity located there.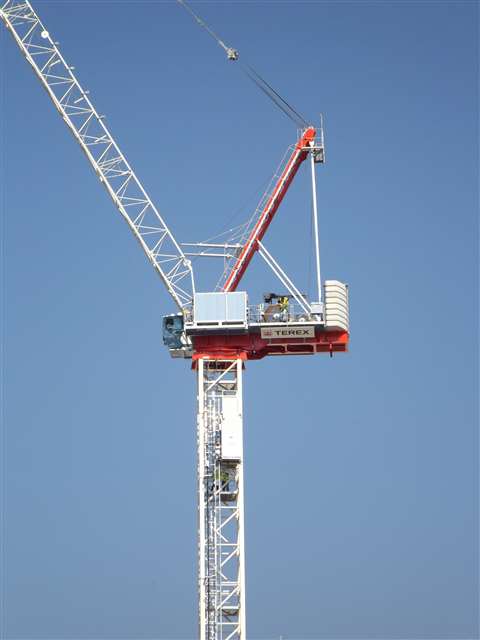 "We are extremely excited about our new Terex CTL 272-18 tower crane, which is just the latest in a string of recent new model introductions across our hammerhead, flat top and luffing jib offerings. We worked closely with customers to include the features they need and the flexibility to meet more congested and complex building environments," said Massimo Cappello, director of product management for Terex's tower cranes division. "Its adaptable control system gives operators the choice of operating modes to efficiently and precisely position heavy loads, and the crane is built ready to quickly accept advanced options that boost productivity and reporting capabilities."
Details on the CTT 202-10 flat-top tower crane that was also on display will be reported soon, although preliminary data suggests it will have a maximum jib length of 65 metres, a maximum capacity of 10 tonnes and a capacity at its maximum length of 10 tonnes.