Two out at Lemminkäinen
By Sandy Guthrie07 April 2014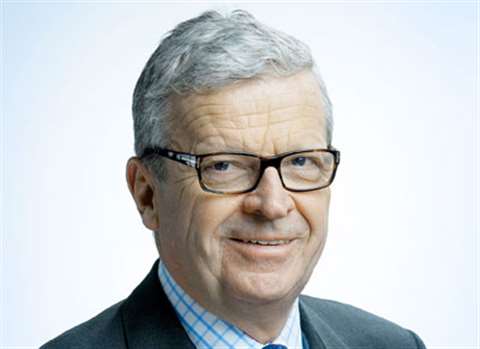 Finnish contractor Lemminkäinen's president and CEO has left the company, as has the company's chief financial officer (CFO) – with both leaving with immediate effect.
Lemminkäinen Corporation's president and CEO Timo Kohtamäki had been with the company since 1996, and in his last role since 2009. Chairman of Lemminkäinen's board of directors Berndt Brunow will act also as interim president and CEO of the company.
Casimir Lindholm has been appointed deputy to the CEO. He will also continue in his current role as executive vice president, building construction, Finland.
The board and Kohtamäki have agreed that Kohtamäki will be available as an advisor to the board for the next six months. Lemminkäinen said the process of recruiting the new president and CEO would start immediately.
Kohtamäki's departure, which was announced last week, has been followed today by the news that Lemminkäinen and CFO Robert Öhman have agreed that he would leave the company with immediate effect.
Öhman was appointed CFO and member of the executive team at Lemminkäinen in 2009.
The company said the process of recruiting a new CFO had been started. Ilkka Salonen has been appointed Lemminkäinen's interim CFO as of 8 April, 2014. He was previously CFO at Neste Oil and Pohjola Bank, among other companies.
Salonen's areas of responsibility will include finance, investor relations and ICT (information and communication technologies). Executive team member Tiina Mellas has previously been responsible for ICT and human resources (HR). Mellas will continue to be responsible for group HR. From now on, legal affairs, which previously reported to the CFO, will report to the president and CEO.
Salonen will also become a member of Lemminkäinen's executive team for the time being. He will report to Brunow.
Lemminkäinen's board of directors said it saw that changes in the market situation required "a new type of leadership".
Brunow said, "The company's result in January/February have developed in the right direction. To reach our long-term financial targets, the pace of change must, however, be much more rapid."
Lemminkäinen will publish its January to March interim report on 30 April, 2014.
It reported an operating loss for the final quarter and year end of 2013, due in part to non-recurring items including €65.6 million paid out in damages relating to an asphalt cartel, and a write-down of €20.1 million on commercial properties.
It is appealing against the fine levied against it having been found guilty of being part of the cartel.