UK equipment bodies react to government changes on net zero policies
Two of the major UK trade associations for construction equipment - the CEA (Construction Equipment Association) and the CPA (Construction Plant-hire Association) - have expressed frustration at Prime Minister Rishi Sunak's speech on net zero policies in which he softened certain government policies on issues such as the phasing out of diesel and petrol cars and the replacement of gas boilers.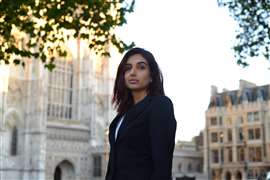 Suneeta Johal, CEO of the CEA, said the announcement was "disheartening and frustrating" and created ambiguity in the construction equipment industry, especially in its efforts to phase out diesel and transition to alternative energy sources; "Every industry, including the construction equipment rental sector, holds a pivotal position in the transition to a greener future.
"Our members at the CEA are in pursuit of transparent and stable governmental policies, particularly those that have been in place for a while and influence pivotal investment choices, as well as the innovation of diesel-free solutions for construction machinery.
"Regrettably, the Prime Minister's remarks don't facilitate this mission and instill further uncertainty about future investments and the green transition for upcoming construction equipment fleets."
She said the construction equipment sector had taken significant leaps in recent years to embrace alternative fuels and in pioneering electric machinery; "Our prevailing agenda revolves around decarbonisation, with a clear vision directed toward achieving net-zero emissions.
"Members of the CEA have collectively poured millions into research and development, striving to be at the forefront of sustainable innovation. It's both disheartening and frustrating when, after such substantial investment and progress, the metaphorical goalposts seem to shift, making it challenging for our members to plan and execute their long-term strategies with confidence."
CPA statement
Chris Cassley, policy manager of the Construction Plant-hire Association (CPA) said the announcement would create confusion in the construction equipment sector around efforts to remove diesel from sites and move towards alternative fuels.
"Like all business sectors, the construction plant-hire sector has a key role to play in decarbonisation", said Cassley, "CPA members want clarity and consistency in government policy when it comes to long established policies that impact on investment decisions, and the development of new diesel free technologies in construction plant.
"The Prime Minister's speech does nothing to help this process and further throws into doubt future investment decisions and efforts to decarbonise the construction plant fleets of the future".
The CPA is the largest trade association for the plant-hire sector in the UK. Its 1,800 members supply 85% of rented equipment to the construction industry.
Rishi Sunak's speech did not address construction equipment or the wider construction industry, but in softening some of the key targets concerning the sale of fossil fuel cars and boilers he signaled a new approach by government to the country's net zero agenda.
The sale of diesel and petrol cars will now be phased out by 2035 rather than 2030, and the plan to replace domestic gas boilers with non fossil fuel alternatives has been moved from 2026 to 2035. The government said it remained fully committed to meeting its 2050 net zero target.