UK tidal barrage planned
By Sandy Guthrie12 June 2015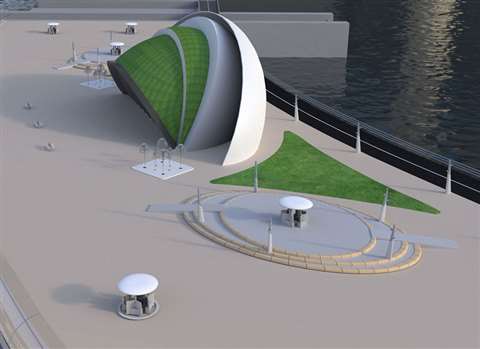 The UK's first Estuary Tidal Barrage project, spanning the river Wyre in Lancashire, has been launched – a £200 million (€277 million) project, it is being described as one of the least expensive energy projects in Great Britain.
Natural Energy Wyre, the company managing the project, has said that a deal has been struck with the Duchy of Lancaster, granting exclusivity rights to build a tidal barrage across the river Wyre. This means that the project is now able to move forward to the funding and planning application stage.
The Wyre Tidal Barrage will be the first tidal energy power station in the UK, with an installed capacity of 90MW/h of electrical energy from a single construction, powered by predictable tidal movement.
The project was said to have a lifespan of over 120 years, and will aim to provide electricity for tens of thousands of homes in the UK and will support the National Grid and UK Government in their clean renewable energy objectives.
The project will now move forward with securing the £10 million (€13.9 million) stage one funding which is needed for full completion of the planning application. Natural Energy Wyre said the project was based on proven current turbine and energy production technologies, and would cover the 600m span of the mouth of the river with six turbines.
An emergency vehicle access road, pedestrian and cyclist access to each side of the river, a multipurpose learning and development centre, and two lock pits – one for commercial and one for leisure craft – are planned.
The project is said to have the support of many key stakeholders including Wyre Council, Lancashire County Council, Arup, Lancaster University, Andritz Hydro and environmental consultants Hyder, as well as the Duchy of Lancaster.