UK wind project upgrades to 4.2GW
By Mike Hayes10 January 2023
Sweden's state-owned power generation company, Vattenfall, has announced it will increase the size of its UK wind project, the Norfolk Offshore Wind Zone, to 4.2GW.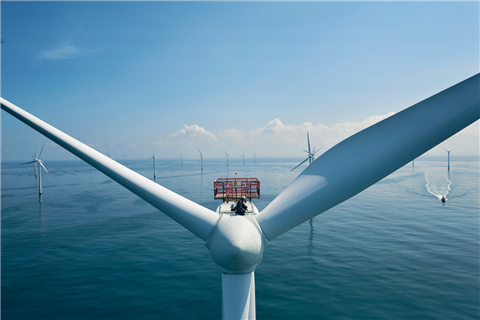 The enlargement means power for up to 700,000 additional homes, taking the total to around 4.6 million.
The company says this expansion will make the energy project one of the largest of its kind in the world.
The first phase of the wind zone project is the Norfolk Boreas wind farm, which will be located 47km off the coast of East Anglia, a central eastern area of the UK.
This wind farm, with an installed capacity of 1.4GW, is expected to be delivering power by 2027.
Project director Rob Anderson said the construction work involved in the expanded project will have no additional impact on residents.
In fact, he said, "Along with helping to boost the East Anglian economy with jobs, skills and supply chain opportunities, the Norfolk Offshore Wind Zone will power even more UK homes with clean energy while turning the region into a powerhouse of renewable energy."
Cabling contracts
Vattenfall recently offered a contract to Danish engineering firm COWI, which will oversee the design phase of the onshore cable installation for the Norfolk Boreas Wind Farm – a major element of the zone.
COWI said it will review the plans delivered by the UK engineering and construction firm J Murphy & Sons, to install 60km of cables, which will ultimately connect the offshore wind zone to the UK's national grid.
Last month, Vattenfall signed a contract with DEME Group and LS Cable & System, for the provision of all onshore and offshore high voltage direct current (HVDC) export cables for the project.
In total, the consortium will provide 180km of onshore cabling, as well as up to 320km of cables for the offshore route.
When the news was announced, Catrin Jung, head of offshore wind at Vattenfall, said, "This is a big milestone for the project which is vital to deliver fossil-free living within a generation."