Ukraine: A demolition expert's perspective
By Steve Ducker23 March 2022
Demolition expert David Sinclair believes the organised nature of the Ukraine government will benefit the country when post-war requirements are assessed.
David, who was presented with a Lifetime Achievement Award at the recent National Demolition Association convention in San Diego, has previous experience of working in a humanitarian crisis when he was appointed demolition engineer of the United Nations (UN) Office of Project Services in Haiti after the earthquake there in 2010.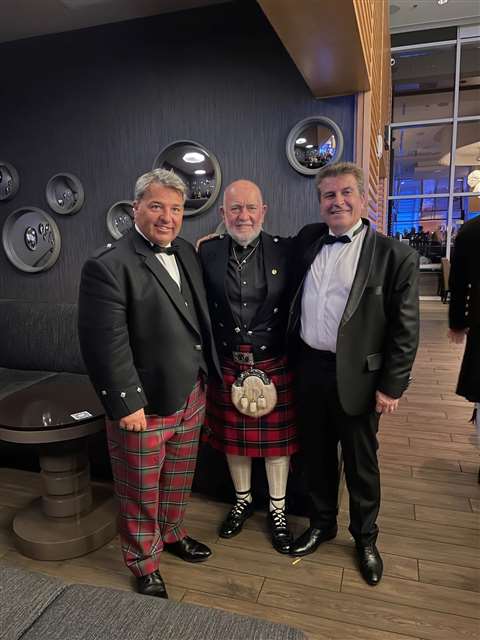 In an interview to be published in the March-April issue of Demolition & Recycling International, he gives his view of the situation in Ukraine based on that experience.
"What happens when the war is over, hopefully very soon, is that agencies will talk to the World Bank for funding," David told D&Ri.
"The UN will almost certainly be involved, I'm sure, and what these agencies like to do, is to promote non-government organisations (NGOs) in the country where the problem is.
"These NGOs will pull the labour, equipment and the plant together. What was recognised in Haiti was there was no experience. People were turning up in bare feet with no PPE (personal protective equipment) whatsoever, and we just had to stop it and reorganise."
While few buildings in Haiti were over two storeys high, Ukraine presents a different challenge, says David.
"I look at the television shots of what's happening, and I try to count the number of floors quickly. And it looks to me like it's an average of between 10 and 15 floors. So, 10 or 12 floors could mean high reach equipment, but for anything over that, from a safety point of view explosives may come into their own right.
"The Ukraine government looks very organised. I'm looking at their fire trucks, I'm looking at their ambulances. It's nothing like Haiti, where they were taking people to hospital in a wheelbarrow.
"You should also keep in mind that around Ukraine there are some prominent demolition contractors in Poland, while Germany is not far away and has a very large association whose members have good equipment and explosives experience. I'm sure other equipment manufacturers will be right there to help as well."