United Rentals makes 'solid start'
By Thomas Allen18 April 2019
United Rentals, the world's largest rental company, has made a good start to 2019, with rental revenue rising by 23% to a first-quarter record of US$1.8 billion. This represents a 7.2% year-on-year increase.
Within that, though, fleet productivity dropped by 1.3% year-on-year, primarily due to the impact of United's acquisition of BakerCorp and BlueLine. The company completed the acquisitions of BakerCorp and BlueLine in July 2018 and October 2018, respectively.
The company's specialty segment is of growing importance, with rental revenue from United's Trench, Power and Fluid Solutions increasing by 44.2% year-on-year.
Total revenue was also up 22.1% to $2.1 billion, and net income for the quarter came to $175 million, compared to $183 million in the equivalent quarter of 2018. This 4.4% year-on-year decrease was primarily attributed to an increase in interest expense associated with debt issued to fund the BakerCorp and BlueLine acquisitions.
United reaffirmed its full-year outlook, with total revenue for 2019 expected to be between $9.15 and $9.55 billion. Capital expenditure is forecast in the range from $1.4 billion to $1.55 billion, after gross purchases of $2.15 billion to $2.3 billion.
Adjusted EBITDA (earnings before interest, taxes, depreciation and amortization) increased 18.1% year-on-year to $921 million, and adjusted EBITDA margin dropped 150 basis points to 43.5%. Once again, this was largely a result of the BakerCorp and BlueLine acquisitions.
Net cash from operating activities increased 3.9% to $667 million and free cash flow, including aggregated merger and restructuring payments, rose by 11.4% to $575 million. Free cash flow for the first quarter of 2019 included capital expenditure of $257 million – an 8.2% decrease compared to the first quarter of last year.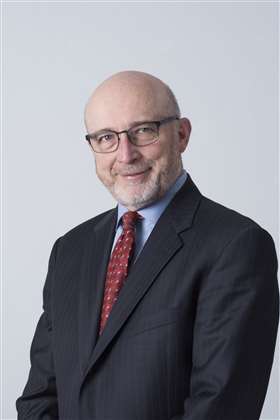 Michael Kneeland, CEO of United Rentals, said, "We're pleased with our solid start to 2019, and the broad-based growth we realised across geographies and verticals. We're entering our busy season with the strongest service offering in our history, given the strategic investments we've made across our business."
Kneeland said, "By reaffirming our guidance, we're emphasising our confidence in the cycle. The year is unfolding as we expected – customer sentiment remains positive, and feedback from the field points to healthy end-market activity. Given our strong competitive advantages, we're in an ideal position to serve our customers and maximise shareholder value."