Urban Demolition under US$10 million
Winner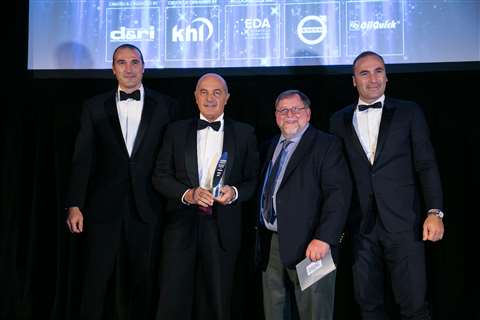 Despe
Country
Italy
Project
Gioia 22, Milan
Also shortlisted
Delsan-AIM (Canada)
Despe (Italy)
O'Rourke Wrecking Company (USA)
Priestly Demolition (Canada)
Summary
In the first 10 years of its existence, few companies have embraced the World Demolition Awards like the Italian specialist contractor Despe. Such was its enthusiasm for this year's Urban category it entered two projects, both of which found their way on to the eventual shortlist to do battle against three strong submissions from North America.
In the end it was the Gioia 22 project in the Italian city of Milan that took first prize.
Demolition contracts are often about numbers as well as outcomes, but the figures coming out of Gioia 22 were particularly impressive.
In just six months, Despe literally "disappeared" 90,000 cu m (3.2 million cu ft) of above ground buildings and 35,000 cu m (1.2 million cu ft) of underground buildings - with the related foundation structures (about 8,000 cu m/282,500 cu ft).
It has also disassembled around 3,000 t of carpentry (with shots of whole "structural segments" up to 20 t each) and crushed 75,000 t of demolition aggregates.
Part of this achievement was the way Despe designed the process, merging traditional deconstruction techniques using mini-excavators and the dismantling techniques normally used for metalwork industrial illustrations.
And the innovative nature of the project was not lost on the judges, who said: "This was an immense undertaking and massive quantities of materials were carefully demolished, handled and recycled safely in a tight space and to a tight schedule."