US contractors' profits squeezed as bid prices slip but materials prices continue to rise
By Neil Gerrard12 May 2023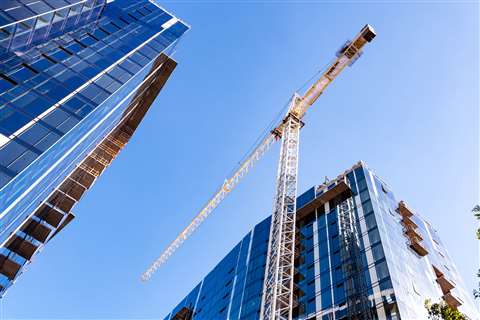 Contractors are finding their profits under pressure as bid prices slip even as construction materials continued to increase.
That's according to new analysis from the Associated General Contractors of America (AGC).
AGC's analysis of government data for showed that materials and services used in non-residential construction increased 0.5% from March to April.
But an index that measures contractors' bid prices showed that they declined by 0.3% over the same period.
The association warned that the opposing trends meant contractors are getting squeezed by rising materials prices at a time when what they charge to build projects is declining.
Ken Simonson, the association's chief economist, said, "Prices remain volatile for many key construction materials, making it difficult for contractors to bid projects that may take years to complete.
"Even some materials that have dropped in price recently have still posted year-over-year increases exceeding 10%."
AGC also noted that, as in previous months, price patterns for key construction inputs varied widely in April. Price changes for the month ranged from increases of 15.3% for liquid asphalt and 3.6% for steel mill products to a decrease of 5.9% for asphalt paving mixtures and blocks.
Input prices also continued to rise at double-digit cost increases compared to a year ago. Prices jumped 13.7% year-over-year for cement, 13.3% for electrical switchgear, 13.2% for concrete products, and 12.1% for gypsum building products.
Association officials said the US administration's approach to new Buy America rules is contributing to higher materials prices by limiting what materials contractors can use.
And it criticised "vague and conflicting guidance" on what constitutes an American-made product for "adding to the problem".
Stephen E. Sandherr, the association's chief executive officer said, "The Biden administration has opted to define the new Buy America rules in a way that leaves no flexibility but causes lots of confusion.
"As a result, public officials are being both overly restrictive and overly cautious in signing off on the materials contractors can use, which adds to the cost of many materials."