US high-speed rail back on track
By Andy Brown24 September 2018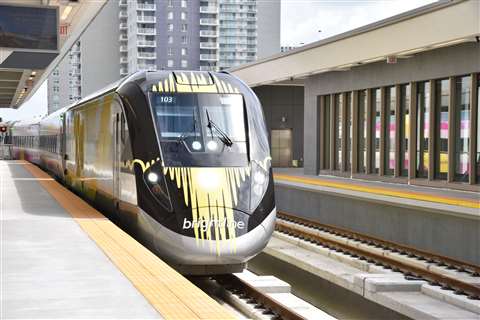 A high-speed rail link between Las Vegas and Southern California which was abandoned in 2016 looks to have been resurrected.
US-based company Brightline recently acquired the company XpressWest, which had the rights to develop the high-speed passenger rail project connecting Southern California and Las Vegas in the US.
The rail link will initially run from Las Vegas to Victorville, a town approximately 20km from Los Angeles. The track would be around 297km in length.
Construction is expected to begin next year and Brightline is planning to begin initial service in 2022.
"Brightline's model is setting a new standard for train travel in America," said Patrick Goddard, president of Brightline. "Today's announcement is an important milestone for our company as we reimagine transportation between these major metropolitan areas. We look forward to working with the region's stakeholders to make this vision a reality."
According to Brightline, the route is one of the most travelled in the country, with more than 50 million annual trips being made between Las Vegas and Southern California.
The original plan by XpressWest was abandoned partly due to the US government's insistence that the line use trains made in America - the project would have used China's high-speed trains. Brightline said that the trains used in the new project would be American-made.