US home construction surges 22.6% in July
By Jenny Lescohier20 August 2020
US housing continues to be a ray of light in an increasingly dark economic landscape as single-family and multi-family starts posted solid gains in July, according to a 18 August report from the US Housing and Urban Development and Commerce Department.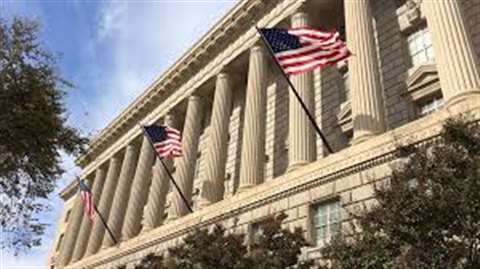 Total housing production was up 22.6% to a seasonally adjusted annual rate of 1.50 million units, reflecting the highest production rate since February.
"US housing starts blew the roof off of expectations in July," Jennifer Lee, senior economist at BMO Capital Markets reports. "These are the kind of gains seen after storms/hurricanes," noting strong demand and limited supply drove builders to break ground.
The July reading of 1.50 million starts is the number of housing units builders would begin if they kept this pace for the next 12 months, the National Association of Home Builders (NAHB) reports. Within this overall number, single-family starts increased 8.2% to a 940,000 seasonally adjusted annual rate. The multi-family sector, which includes apartment buildings and condos, increased 58.4% to a 556,000 pace.
"Strong builder confidence and heavy buyer traffic point to further production gains in the near term, but the more than 110% jump in lumber prices since mid-April is adding approximately US$14,000 to the cost of each new single-family home," said NAHB Chairman Chuck Fowke.
"The market is being buoyed by historically low interest rates, a focus on the importance of housing and a shift to the suburbs as more buyers are seeking homes in suburban communities, exurbs and more affordable low density markets," said NAHB Chief Economist Robert Dietz.
On a regional and year-to-date basis (January through July of 2020 compared to that same time frame a year ago), combined single-family and multi-family starts are 9.3% higher in the Northeast, 5.9% higher in the Midwest, 5.2% higher in the South and 1.4% higher in the West.
Overall permits increased 18.8% to a 1.50 million unit annualized rate in July. Single-family permits increased 17.0% to a 983,000 unit rate. Multifamily permits increased 22.5% to a 512,000 pace.
Looking at regional permit data on a year-to-date basis, permits are 3.2% higher in the Midwest, 5.4% higher in the South, 6.2% lower in the Northeast and 1.6% lower in the West.