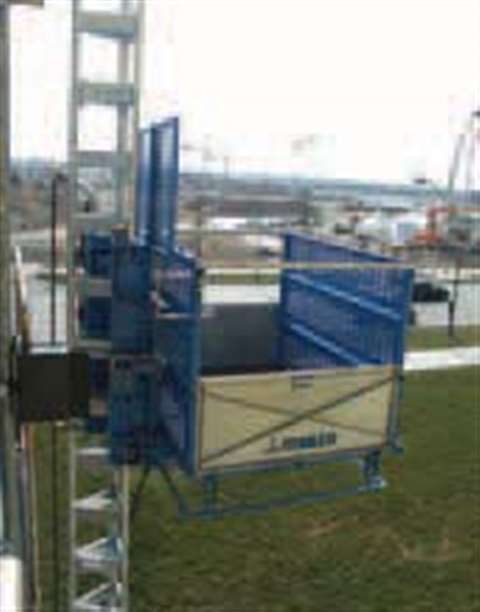 Samoter may not rival SAIE as the showcase for the Italian access sector, but its three yearly cycle-and the fact that it is held in the very pleasant city of Verona-gives the event a special 'one-off' feel. It is well worth the visit, particularly if you are interested in truck mounted platforms or rough terrain machines.
This year also sees the show taking place at a time when many European buyers are having difficulty in getting all the machines that they want, with both JLG and Genie now reporting long lead times for their most popular machines. With that in mind, Samoter offers buyers an opportunity to talk to some alternative producers.
The show sees around 20 access companies exhibiting, many of them are major Italian manufacturers, including Palazzani, Airo Tigieffe, CTE, Maber, OP Pagliero and Italmec. Absentees include JLG-which has decided that SAIE will suffice for its Italian shows this year-and Iteco, which will focus its new launches at the SAIE and APEX events. Oil ' Steel and Basket are other prominent Italian manufacturers not attending.
Still, there will be interesting things to see. CTE, in addition to showing its Z-32 truck mounted platform, becomes the latest Italian manufacturer to enter the crawler mounted platform sector with the launch of the new CS135 unit, which will be exhibited in prototype form. The company will also be showing Genie's new Z-135 boom, one of its first showings in Europe.
Bison Palfinger will also be showing three of its now full range of truck mounted platforms-the PA 17T, PA 20TS and TKA 35KS models. The company is in the process of integrating the Palfinger and recently acquired Bison truck mounted ranges. The 13 m, 17 m and 20 m Palfinger truck mounts will be retained-replacing the 16 m, 18 m and 20 m Bison machines-with models in the 22 m to 61 m range coming from Bison.
However, the aluminium boom technology on the Palfinger products may well be used on some of the larger Bison units and the special slewing counterweight system, for which Bison was renowned, may be migrated down to the three smaller Palfinger models.
Most of the access manufacturers are to be found in the outside areas-predominantly Area C, but also Areas B and D. Some access exhibitors, for example Hinowa, you will find in the indoor exhibition halls. Access International is also exhibiting through its Italian agent, Media Point ' Communications (to be found in the 'Centroservizi Arena').
We hope that you will enjoy the show.