Vinci leads Paris project
By Thomas Allen28 February 2018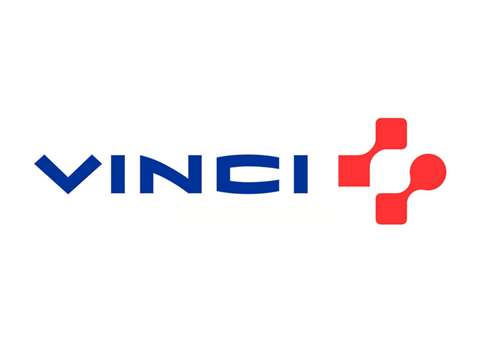 A consortium led by Vinci Construction and Spie Batignolles has been awarded a €400 million contract for metro Line 14 South, part of the Grand Paris Express programme in France.
Selected by state-owned transport operator Régie Autonome des Transports Parisiens (RATP), the consortium comprises Vinci Construction subsidiaries Dodin Campenon Bernard, Vinci Construction Grands Projets, Vinci Construction France, and Botte Fondations, along with Spie batignolles subsidiaries Spie batignolles génie civil and Spie batignolles fondations.
Metro Line 14 South will run between Olympiades, in the 13th arrondissement of Paris, and Orly Airport.
The works package, GC02, includes the excavation of a 4.6km tunnel between Maison Blanche Paris XIII futur station and the tunnel boring machine (TBM) starting shaft at Jean Prouvé. This will be done using an earth pressure balance TBM.
It also includes the construction of a new Kremlin Bicêtre Hôpital station and five ventilation and emergency shafts.
Since the route cuts through Paris, Kremlin Bicêtre, Gentilly, Villejuif and L'Haÿ-les-Roses, and also passes near Kremlin Bicêtre Hospital and the A6 motorway, numerous consultation meetings have been held between RATP, the Société du Grand Paris (SGP) and all the cities, local authorities and residents involved, in order to integrate the worksite into the surrounding environment.
The Chantiers et Territoires Solidaires endowment fund created by Vinci will support public interest projects implemented in the vicinity of the worksites. Spie batignolles also plans to facilitate the social and professional integration of marginalised people through its Fondation Spie batignolles.
Once completed, the line will provide connections with metro Line 7, Line C of the Paris RER regional express system, Line 7 of the tram system, and Lines 15 South and 18 of the Grand Paris Express rapid transit system.
It will also establish a fast link between Paris and Orly Airport, which will be important for when the city hosts the Olympic Games in 2024.
The contract is scheduled to last 72 months.