Volvo finalises CeDe purchase
Volvo Construction Equipment (Volvo CE) has received all necessary approvals for the earlier announced acquisition of Swedish machine adaptation specialist CeDe Group and the deal is now closed.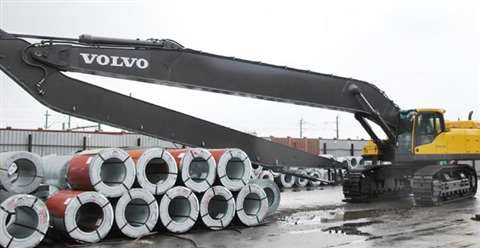 "We are delighted to move forward in our partnership with CeDe Group," said Volvo CE president Melker Jernberg.
"Its engineering excellence and understanding of delivering often unique special applications to customers is a useful addition to our growth strategy."
"This cooperation secures CeDe's future," added the group's representative Krister Johnsson.
"We are extremely pleased to have joined the Volvo CE family of companies. With our already long and good relationship with Volvo CE and deep understanding of its products, we are excited at the opportunities to develop our services and expand our reach into new markets."
CeDe Group started in 2000 and is based in Malmo, Sweden. The deal includes its intellectual property, operations, other assets and staff of around 45 full-time employees.
The company is a low-volume adaptor of construction machinery for special applications. Working for several leading OEMs, including Volvo CE and its dealers, adaptations include developing new bodies for haulers and rail conversions for wheeled excavators.