Volvo grows despite market weakness
By Chris Sleight23 July 2008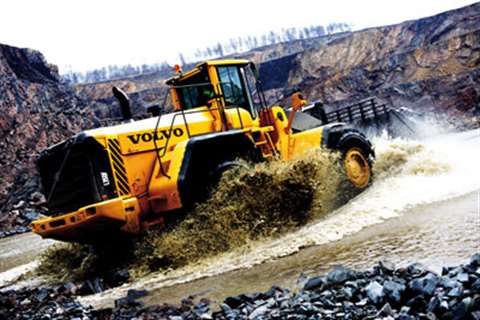 Volvo Construction Equipment's sales for the first half of the year were up +27% compared to the first six months of 2007, to SEK 31,9 billion (€ 3,37 billion). Operating profit for the period was € 2,93 billion (€ 310 million), a +25% improvement.
In Europe, Volvo's largest market, its sales were up +30% to SEK 14,9 billion (€ 1,58 billion) in the first half of the year, despite a fall in demand in the second quarter. In North America Volvo's sales were more or less level with 2007 over the first half of the year, but there was a -17% decline in revenues in the second quarter of this year compared with April to June 2007.
Elsewhere in the world the company did much better, with a +36% rise in sales in Asia in the first half of the year. Latin America saw +36% growth, while other markets were up +56%.
Commenting on the market situation, a company statement said, " The total world market for heavy, compact and road machinery increased by +1% in the second quarter compared to the same period last year. In Europe the total market was down -14%, North America decreased -18% while other markets rose by +21% and Asia +27%, strongly driven by China, up +89%."
Looking ahead, Volvo said market conditions are softer this year than in 2007. It expects a -5% to -10% decline in European demand, while the North American market is expected to fall -20% over the course of the year. . However, it added, "The rest of the world is expected to a considerable degree to compensate and grow at around +20%."
As a whole the Volvo Group's sales were up +19% in the first half of the year to SEK 157 billion (€ 16,6 billion). Its operating profit also grew by +19% to SEK 13,7 billion (€ 1,45 billion).