Washing solutions to 'boost productivity'
By Andy Brown21 March 2023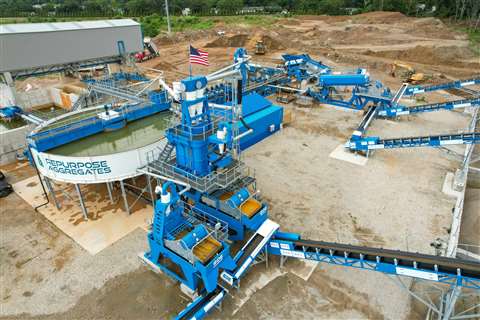 CDE, a supplier of sand and aggregate washing solutions for the waste recycling and natural processing sectors, has been showcasing its washing solutions that it says are "transforming dirt into dollars" across North America.
The company showcased its CustomCare plant technology at ConExpo, which it says supports customers to maximise plant uptime and throughput through the use of diagnostics and access to real-time data and feedback.
Presentations across the show included 360-degree digital demonstrations exploring a range of CDE wash plants in operation across North America in the natural processing and waste recycling sectors.
Darren Eastwood, Business Development Director at CDE, says, "We're seeing rapid growth in the waste recycling space and are awash with waste recycling enquiries as a result. CDE is leading the charge in supporting the industry to realize value from construction, demolition and excavation waste, as well as by-product from the crushing and screening processes.
"These materials are often overlooked or discarded, but they hold significant commercial value. With the efficiency and reliability offered by our proven washing solutions, materials producers can unlock that value to transform these materials into high-quality recycled sand and aggregates for construction use and boost profitability."