All demolition sites, whatever their size, must have welfare facilities. Both the client and contractor share this legal responsibility.
There needs to be enough for the number of workers and they must be appropriate for the type of work taking place. Details of the welfare arrangements need to be prepared by the client, who is also responsible for ensuring work does not start unless the correct welfare facilities are in place.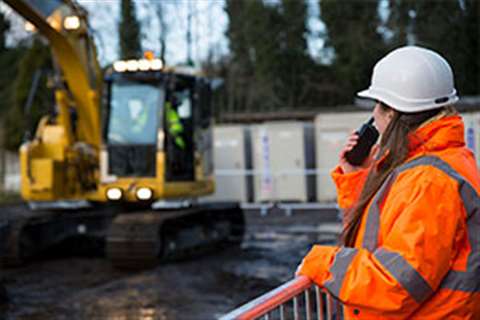 If the demolition project is on or next to the clients' premises then those facilities can be used, if permission has been granted. However, if this is not possible, the contractor will need to set up portable amenities.
For projects involving more than one contractor, the responsibility lies jointly with the client and principal contractor. The principal contractor is required to liaise with the other contractors involved to ensure the appropriate facilities are made available and properly maintained.
While early planning is always desirable, continued dialogue throughout the demolition phase will be necessary to make sure that changes which may affect the facilities required are considered. In line with the regulations, it is important to keep a record of all welfare facilities provided.
First day on site
So what exactly is required? From the first day on site, demolition workers must have easy access to clean drinking water, washing facilities, hot water and toilets. There should also be suitable facilities for taking breaks, having meals and for storing and changing clothes. These all need to be properly maintained to ensure that they are kept in a clean and hygienic condition.
The regulations say that toilets are to have effective ventilation and there needs to be separate male and female facilities but if this is not possible, lockable toilets must be provided.
Washing facilities should be equipped with hot and cold running water, soap or other cleaning agents, towels or another method of drying hands and showers. Depending on the nature of the work and again ideally these should be separate male and female facilities.
If workers are required to change into protective clothing, then separate male and female changing rooms with seating and storage is required. Drying facilities for wet clothes should also be provided as should heated rest areas with seats, tables and a method for warming drinks and food.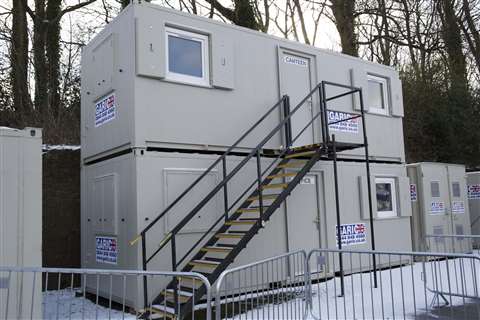 Most welfare equipment suppliers stock products that aim to help meet these requirements. There are many effective standalone toilets, showers and canteen cabins on the market, but cleverly designed multi-functional facilities that offer more are becoming increasingly popular.
These new state-of-the-art facilities take welfare to a whole new level. For example our new generation welfare vans include fully flushing water toilets, USB charging points and even a drying room. Mobile welfare units such as towable cabins and welfare vans really are the way forward for the demolition sector; they offer far more accessible, comprehensive and higher quality welfare amenities for workers which can only be a good thing.
As a supplier of site welfare equipment, we are aware of the uncertainty surrounding implementing the CDM regulations and we feel it is important to assist in any way we can. We are looking into developing an app that will provide a checklist amongst other things for anyone responsible for site welfare and plan to put a programme in place that will ensure every cabin we supply has a guide on the wall clearly outlining the requirements.
CDM welfare – what is required?
Toilets should be suitable and sufficient, ventilated, lit and kept in a clean and orderly condition. Hand washing facilities must be provided so that workers can use them immediately after using the toilet or urinal, even if they are provided elsewhere.
General washing facilities must be suitable and sufficient, kept clean and orderly and with basins or sinks large enough for people to wash their face, hands and forearms. They should include: clean hot and cold, or warm running water; soap or other suitable means of cleaning; towels or other suitable means of drying; and showers where the nature of work is particularly dirty or there is a need to decontaminate
Drinking water must be provided or made available at readily accessible and suitable places. Cups are required unless the supply is in a jet from which people can drink easily.
Changing rooms are needed on premises where workers must wear special clothing for the purposes of their work and cannot be expected to change elsewhere. The rooms must be provided with seating, means of drying and keeping clothing and personal effects secure.
Rest rooms or rest areas are required and should have tables and seating (with backs) sufficient for the number of people likely to use them at any one time. There should be arrangements for preparing and eating meals, also for boiling water. In cold weather, heating should be provided.
* Neil Richardson is a director of Garic, a leading United Kingdom-based supplier of construction site welfare products and related workforce equipment.
This article appears in the July-August issue of Demolition & Recycling International. To read the full article, or to register to receive the magazine on a regular basis, please visit www.khl.com/subscriptions