Who won the 2023 ESTA Awards?
By Alex Dahm and Niamh Marriott21 April 2023
It is time to reveal the results of the hotly contested 2023 ESTA Awards of Excellence for lifting and specialized transport.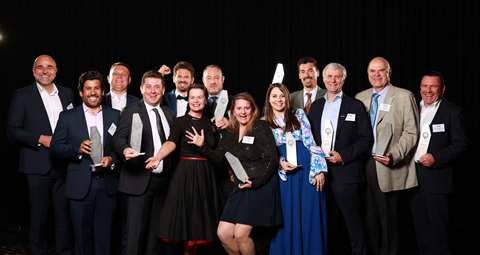 The winners were picked from the shortlisted entries and were presented during a spectacular gala dinner evening, near Amsterdam in the Netherlands, on Thursday 20 April.
It was a hotly contested event this year with 33 companies in the ten categories shortlisted. All categories had multiple entries so it was down to the wire as the winners were announced by presenter Alex Taylor.
Without further ado, the winners in all the categories are presented as follows:
Telescopic cranes, lifting capacity up to 120 tonnes
Hareket Heavy Lifting and Project Transportation
Telescopic cranes, lifting capacity more than 120 tonnes
BMS
Cranes, lattice boom
Mammoet Europe
Abnormal transport, total mass up to 120 tonnes
Laso Transportes
Abnormal transport, total mass more than 120 tonnes
MTD Skuratowicz
Combined techniques
Friderici Special
Safety
Fagioli
Innovation
Fagioli
SPMT or SPT
Mammoet Europe
Training
Liebherr-Werk Ehingen