World's largest 3D construction printer
By Andy Brown15 March 2019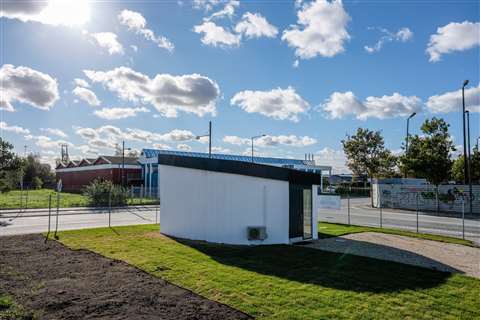 An order for what is said to be the world's largest 3D construction printer has been placed.
The 3D printer – BOD 2 – is said to be able to print buildings of a width of 12m, length of 27m and height of 9m. Three storey buildings of more than 300m² per storey can be made with the printer in one go.
The 3D printer has been ordered by Saudi Arabia-based construction company Elite for Construction & Development and will be delivered by Denmark-based 3D printing specialist COBOD.
The order has been made in response to Saudi Arabia's need to build 1.5 million new houses over the next ten years and to coincide with the country's Vision 2030, which aims to modernise construction techniques.
Henrik Lund-Nielsen, CEO of COBOD International said, "We are very proud to receive this order from Saudi Arabia. Not only is the BOD2 the fastest 3D construction printer in the world, but the modular approach of the BOD2 allowed us to deliver the size that Elite for Construction & Development wanted, a printer capable of printing buildings of more than 300m²."
The use of 3D printing is growing in the construction industry. For example, Dubai previously announced plans for a quarter of all buildings to be 3D printed by 2030.