XCMG exports double in first four months of year
By Murray Pollok02 June 2017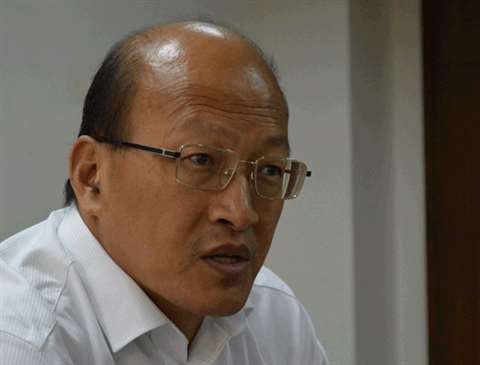 Chinese manufacturer XCMG said its export sales had doubled in the first four months of 2017, year-on-year, with business increasing in Asian markets, the Middle East and Africa.
Mr Liu Jiansen, vice president, XCMG, and general manager of XCMG's import and export division, said the increase in sales was parted linked to the One Belt, One Road initiative, which is focused on infrastructure and transport projects in Asia and East Africa.
Speaking to International Rental News (IRN) magazine at XCMG's head office in Xuzhou, Mr Liu said the One Belt plan was creating projects throughout Asia, including major road, rail and port jobs where XCMG equipment – such as earthmoving machines and cranes – were being used.
He reported that XCMG's crane exports had increased by 85% in the first four months of the year.
The company is also starting to see an improvement in its local market, where sales of both cranes and earthmoving equipment have been severely depressed in the past few years.
Mr Liu said its results in China for the first quarter – traditionally a busy period for equipment orders in the country - were "beyond expectations", although he anticipated a less buoyant second quarter, while still ahead of the previous year.
He told IRN that new PPP (Public Private Partnership) projects in China for roads and bridges were starting to get off the ground, and that there was also now some demand for lower emission machines for working in certain areas, like Beijing, which was having a positive impact.
"Since last August we have seen signals of a rebound. Now it's better", said Mr Liu, "PPP is a new approach to investment in China."
He also said that XCMG was benefitting from China's long-term investment in Africa. He cited the example of XCMG's recent sales to the Dangote Group in Nigeria, which included a 1250 t crawler crane, claimed to be the largest of its type in Africa.
That order was for a major refinery project and also included concrete pumps, graders, dumpers, excavators and batching plants.
Mr Liu said XCMG was also now able to compete on large mining equipment, and cited a recent order from a Russian diamond mine for very large machines.
"It's a very good potential market for XCMG to tap into in the next few years. We can make 700 t excavators, 400 t ridged haul trucks, and articulated haulers", he said.
"That's a big step for XCMG, the ability to compete actively with the big mining equipment players."
These machines are made at XCMG's Xuzhou base, although using some imported components.