Yarnold heads up SkyKing
By Euan Youdale29 April 2016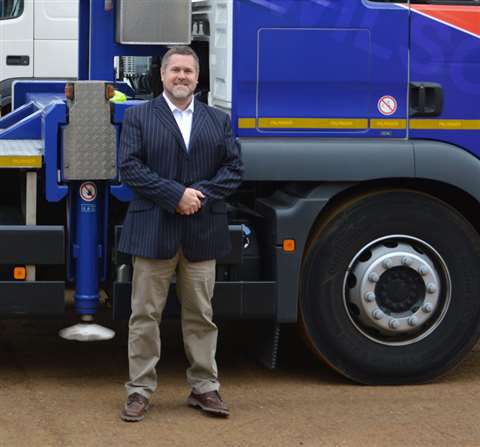 Mark Yarnold has joined King Highway Products as divisional director – access. He will be responsible for all sales and aftersales activities of the SkyKing division within King, a specialist in truck mounts.
Mr Yarnold replaces Richard Bryant who is leaving the UK company for a new position outside the access industry. He joins King following six years at Snorkel, and many years previously in the access industry. He comes with close connections with most of King's existing access customers and is an active member of the IPAF UK council.
The appointment follows reorganisation within King, intended to give access products greater prominence as a standalone division. The company represents Palfinger Platforms, Palfinger Italy, Easylift and Almac, all of which have extensive product launch plans underway, said the company.
The GSR range, which has been part of the SkyKing offering for 20 years, will also continue to be supported by the company, although GSR will be exhibiting on its own stand at the Vertikal Days exhibition in June.
Commenting on the new appointment, King Group chief executive Mark Carrington said, "SkyKing is carving its own niche within the group and continues to grow. With Mark Yarnold joining, it gives us a great opportunity to build upon our existing range with knowledge of other access opportunities.
"We owe our entry into the access market to our 20 year relationship with GSR during which time we have sold more than 1500 platforms into the UK market, but in October 2014 we ended the exclusivity arrangement due to the growing importance of the Palfinger Italy product creating competitive pressure. We continue to support the GSR product in the aftermarket."